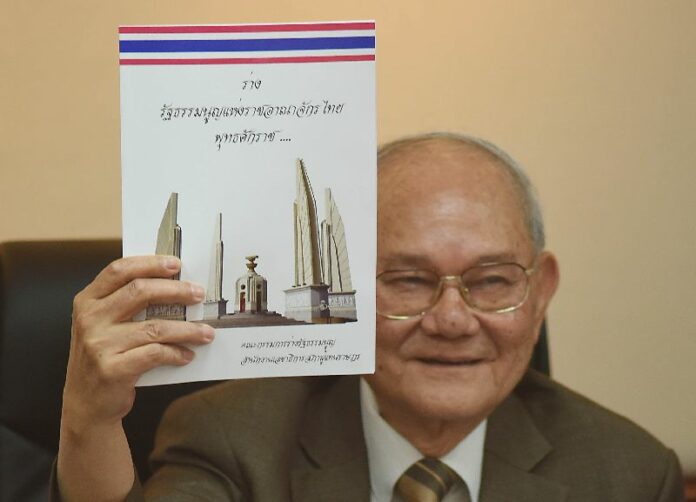 BANGKOK — Thailand's new constitution has been or will be submitted to the palace for formal approval, an official announced Wednesday, despite the ongoing lack of a presiding monarch.
Under the 2014 interim charter, the draft constitution approved in an August referendum must be royally endorsed by the King. The previous monarch, King Bhumibol, died on Oct. 13 at 88, and his son Crown Prince Vajiralongkorn has indefinitely delayed taking the throne, saying he was not ready and needed time to mourn his father.
Read: Crown Prince Vajiralongkorn Meets With Regent, Will Take Throne
Deputy Prime Minister Wissanu Krea-ngam announced the charter was being forwarded but did not elaborate on who would have the royal authority to sign the constitution. He noted it must be endorsed by February.
"As to when an endorsement will come is up to the royal judgment," he said.
He was unable to say precisely when the document had been – our would be – submitted.
"I'm not sure," the deputy prime minister said. "Either yesterday evening or today morning,"
He added that the charter text left two gaps to be filled later: rewriting the preamble written in honor of His Majesty the Late King Bhumibol, and the official royal title that Crown Prince Vajiralongkorn will assume when he ascends to the throne at some point.
Note: The content of this article has been been self-censored out of fear of prosecution under the lese majeste law. We regret the necessity.
Related stories:
Gov't Backs Off From Specific Succession Time Frame