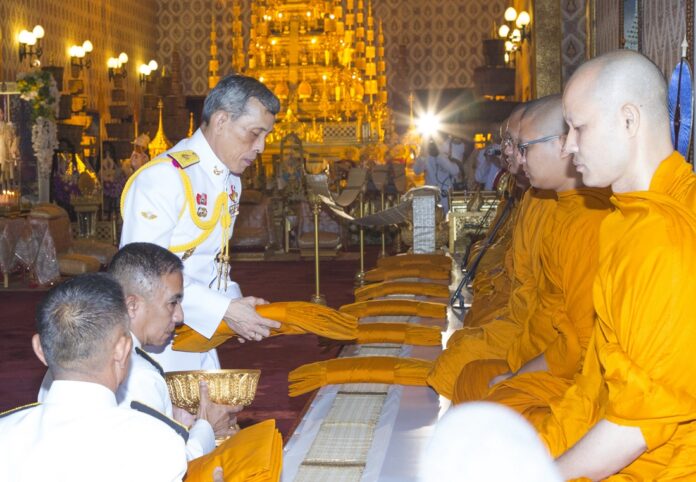 BANGKOK — The government on Tuesday night revised yet again the timeframe for when Crown Prince Vajiralongkorn will ascend the throne as King Rama X.
Hours after junta chairman Prayuth Chan-ocha said the 65-year-old prince might take the throne seven to 15 days into the funeral for his father, his deputy clarified Tuesday night that explanation was not literal.
Prayuth: Crown Prince Will Soon Take Throne
Deputy Prime Minister Wissanu Krea-ngam said Prayuth meant to say it would happen after the funeral was complete, which would take up to 172 days, pushing the timeframe back to April. He based this on the number of days required for different phases of prayer.
"That's the sequence of how we Thais make merit," Wissanu told reporters. "That's all the meaning there is. There's nothing complicated or mysterious."
Wissanu gave no indication when Crown Prince Vajiralongkorn would succeed his father, King Bhumibol, who died at 88 on Thursday. He repeated the prince's plea for more time to grieve for the late king before taking the throne.
However, like Prayuth, Wissanu maintained that Vajiralongkorn would sign the new constitution, which was approved in an August referendum and is now pending minor revisions.
A constitutional clause requires the new charter be royally endorsed by February. Wissanu could not be reached for comment Wednesday as to how that would be accomplished within the timeframe.
After the constitution is formally promulgated, a new general election could take place as early as late 2017. At Tuesday's news conference, Prayuth said election time frame would not be affected.
Because Crown Prince Vajiralongkorn delayed taking the throne on the night his father died, 96-year-old Privy Councilor Prem Tinsulanonda automatically became regent and head of state per constitutional provisions in event of a vacant throne.
Related stories:
Crown Prince Vajiralongkorn Meets With Regent, Will Take Throne
Prem Assumes Regency Over Thailand's Empty Throne