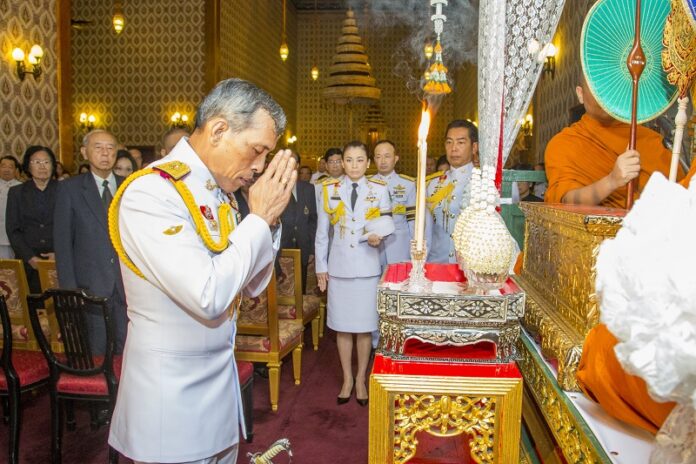 BANGKOK — Prime Minister Prayuth Chan-ocha said Tuesday that Crown Prince Vajiralongkorn could ascend to the throne as soon as Friday.
Speaking to reporters after his weekly cabinet meeting, Prayuth urged the public not to be concerned about a power vacuum as his government would follow Article 23 of the constitution to soon invite Vajiralongkorn, the designated heir, to take the throne.
"No one should be worried or suspicious about this," Prayuth said, giving a timeframe of seven to 15 days after the funeral of His Majesty the Late King began.
Read : Crown Prince Vajiralongkorn Meets With Regent, Will Take Throne
Prayuth also assured the new constitution would be signed by the new King in the required time frame. Under the constitution, 96-year-old Privy Councilor Prem Tinsulanonda became regent and head of state when the Crown Prince said he needed time to mourn his father before sitting the throne.
Prayuth said the election expected for 2017 would be unaffected.
In his televised broadcast Saturday, Prayuth said the Crown Prince would be coronated after funerary rites for King Bhumibol end in a year's time.
He repeated that the Crown Prince was not yet ready to take the throne because he wanted time to mourn his late father along with Thais.
Related stories:
Crown Prince Vajiralongkorn Meets With Regent, Will Take Throne
Prem Assumes Regency Over Thailand's Empty Throne
Crown Prince Not Ready to Take Throne Yet, Prayuth Says