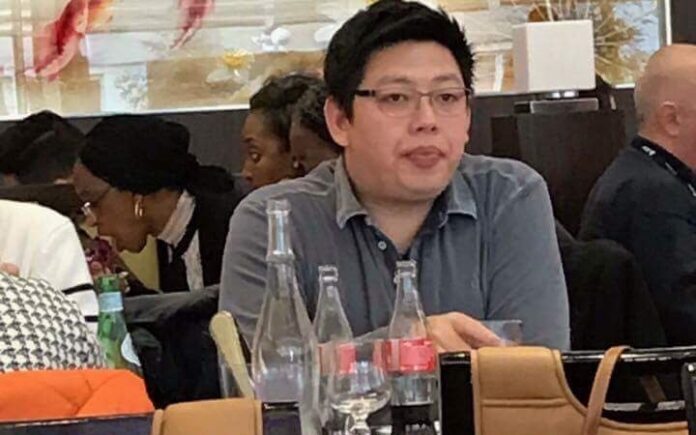 BANGKOK — Police on Monday were scrambling to confirm whether the spokesman of the controversial Dhammakaya movement had managed to slip through a police cordon and flee to France.
In a photo which surfaced on social media over the weekend, a man said to be Ong-art Thamnitha is dining with a group of monks at a Japanese restaurant in France. Ong-art, who had regularly defended his Buddhist sect in media appearances, had not been seen in public since he was charged with inciting unrest in December.
His colleague said he could not confirm Ong-art's whereabouts.
"No one knows for sure, because no one could contact him," Phra Pasura Dantamano said by telephone.
Read: A Look Inside the Besieged Wat Dhammakaya
He said the photo could be an old one. "Mr. Ong-art has traveled to a lot of overseas [Dhammakaya] centers, including the ones in France."
The court approved on Dec. 15 an arrest warrant for Ong-art on charges of insurrection. Police accused Ong-art of mobilizing temple followers to resist police effort to arrest its fugitive ex-abbot Dhammachayo, who's wanted on multi-million baht embezzlement charges.
Critics of Wat Dhammakaya have widely shared the photo and ridiculed authorities for somehow letting Ong-art escape the country.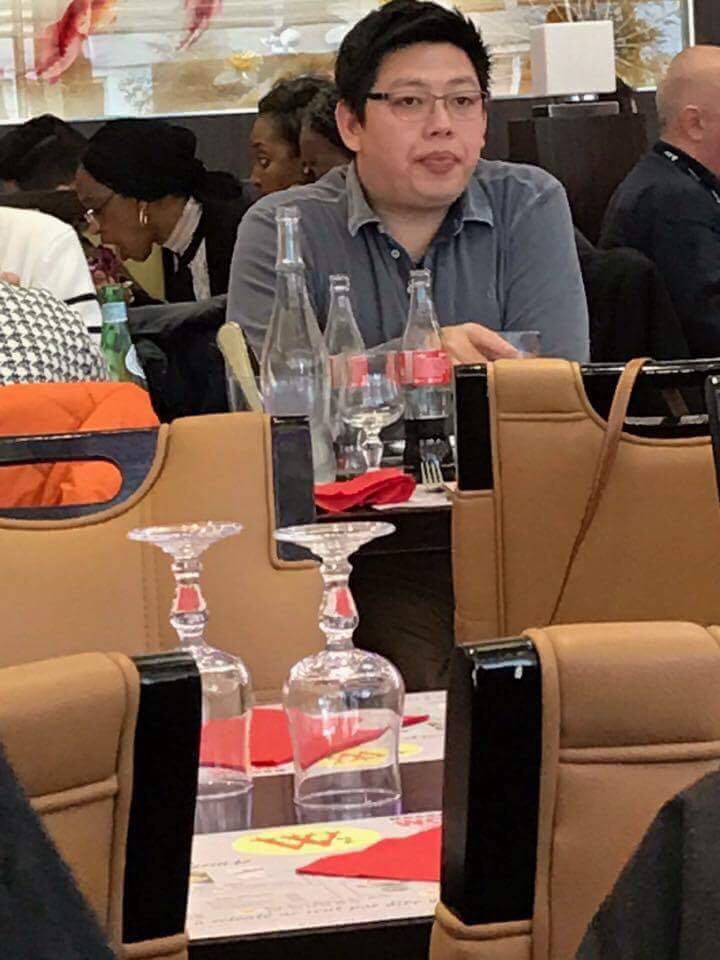 The Department of Special Investigation, the agency responsible for prosecuting Dhammachayo and Ong-art, will ask French authorities whether Ong-art is really in the country, its spokesman Woranan Silam told reporters Monday.
Deputy junta chairman Prawit Wongsuwan also said he's instructed police to find out whether or not the photo is genuine as soon as possible.
Dhammachayo, who left his post as the abbot last month but retained a ceremonial rank within the sect, faces two separate criminal charges. The first was for receiving funds embezzled from a credit union by one of its executives who is now serving a 16-year jail term. The most recent charge stemmed from illegally building a meditation center on public land.
The temple insists the charges are politically motivated, and said its spiritual leader could not turn himself in because he's confined to his sick bed. The refusal led to an ongoing law enforcement presence outside the movement's headquarters in Pathum Thani province.
Related stories:
Police Close Up on Wat Dhammakaya
Dhammakaya Asks Court to Cancel Search Warrant as Tensions Mount
Deadline for Dhammakaya Abbot to Surrender Expires, Again