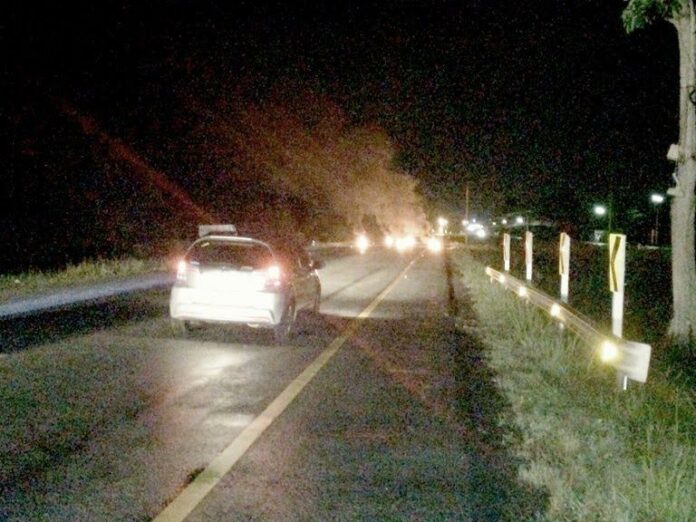 PATTANI — Two paramilitary rangers died in the southern border provinces Thursday night in a string of attacks that included bombs, shootings and an assault on the power grid.
The wave of violence came just hours after His Majesty the King enacted Thailand's latest constitution opposed by separatist groups in the Deep South.
Reports said a series of bombings struck Pattani, Yala and Narathiwat at about midnight. The perpetrators also burned car tires on roads, shot at security checkpoints and laid caltrops on some highways to obstruct responders.
Pattani was particularly affected; police counted 11 small bombings there. The attackers also reportedly torched power lines in the province, plunging Pattani city center into darkness for hours.
It was in Pattani that two members of the paramilitary ranger corps were killed. Immediate reports from the scene did not say how they died.
Narathiwat saw eight bombings while Yala was hit by one case of bomb attack. There were also reports of car tire burnings and ping pong bombs going off in the neighboring province of Songkhla.
No one claimed responsibility for the attacks so far. The government counterinsurgency agency blamed the incidents on those who "aim to create chaos," a euphemism for local separatists.
Some militant groups in the Muslim-majority region are known to oppose the current charter because of what they view to be emphasis on Buddhism as a state religion.
Banners denouncing the constitution were put up by unidentified individuals in the run-up to the August referendum on the charter draft. The three border provinces of Pattani, Yala and Narathiwat were among the few that overwhelmingly rejected the draft.
Two days of bombing and arson spree also broke out in the three provinces following the referendum.