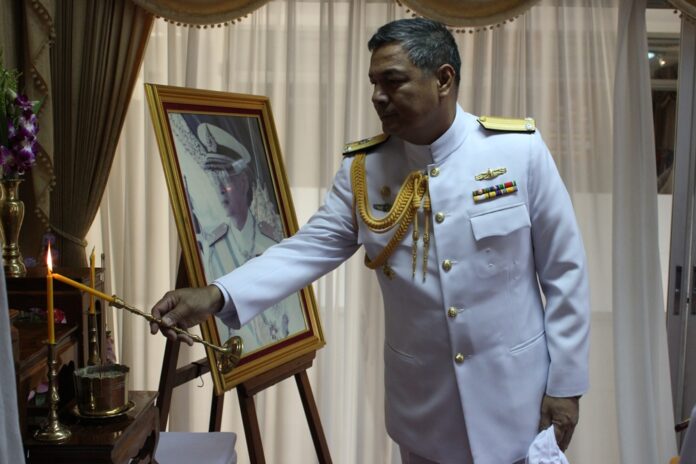 BANGKOK — His Majesty the King appointed a former navy officer Thursday as the 14th member of his personal advisory body known as the Privy Council.
The appointment of Adm. Pongthep Nhuthep was countersigned by Privy Council chairman Prem Tinsulanonda.
Unlike many other "big names" on the council, such as former premier Surayud Chulanont or ex-justice minister Paiboon Kumchaya, Pongthep held a relatively low profile post prior to Thursday's appointment.
Currently a permanent secretary to the defense ministry, Pongthep's past jobs were all in the navy, including directing the naval academy, serving as a special navy adviser and serving as navy chief of staff. Compared to other members, he hasn't served at the same levels such as commanding a branch of the armed forces or heading a ministry.
The Privy Councilors are personal advisors to the king. His Majesty has the power to appoint or expel any member at his own discretion.
King Vajiralongkorn reshuffled the council in December, two months after the death of his father, King Bhumibol.