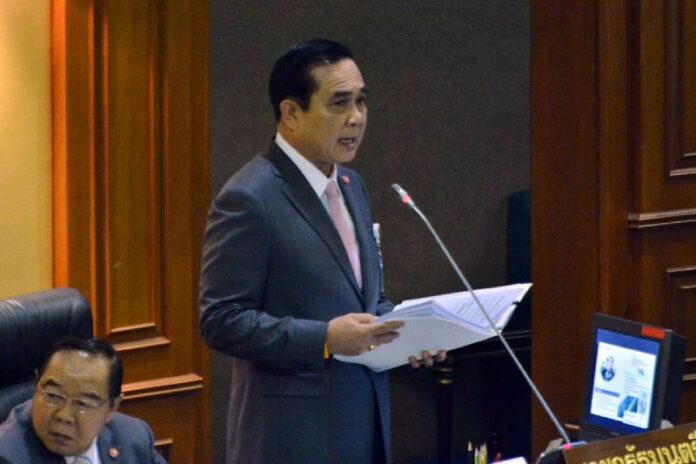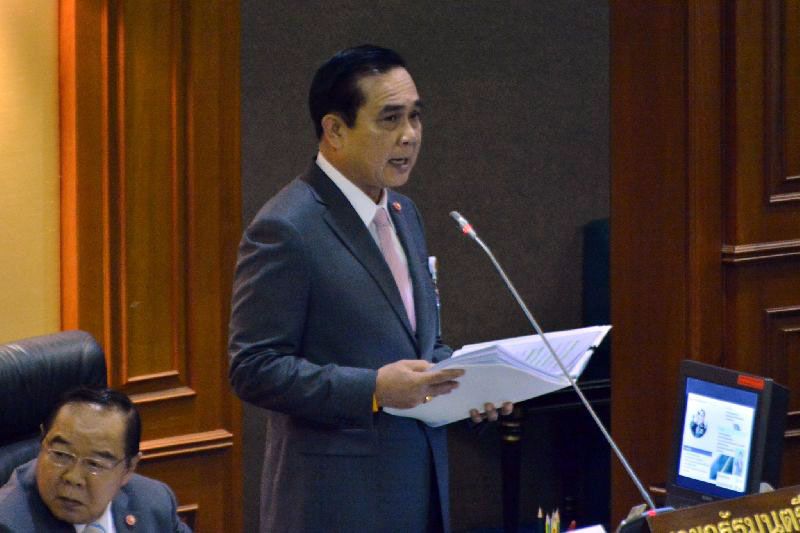 BANGKOK — Prime Minister Prayuth Chan-ocha on Thursday submitted his 2.9 trillion baht budget plan to his rubber-stamp legislature.
Education, interior, finance and defense – in that order – remain the top beneficiaries of the budget plan that the junta leader presented in a televised address to the National Legislative Assembly.
The budget proposes deficit spending accounting for 18 percent of the GDP, with financing to be secured for the anticipated shortfall of 450 billion baht.
It's based on assumptions the economy will grow at a faster rate than it did last year. Economic growth for 2016 was 3.2 percent. The economy is on pace to expand between 3.3 percent and 3.8 percent for 2017, while 2018's projections fall between 3.3 percent and 4.3 percent.
Proposed spending on defense is 222 billion – 7.7 percent – up from 2014 levels of 185 billion baht, or 7.3 percent of the budget.
If approved by the junta-appointed legislature, the budget will cover fiscal year 2018, which begins in October.