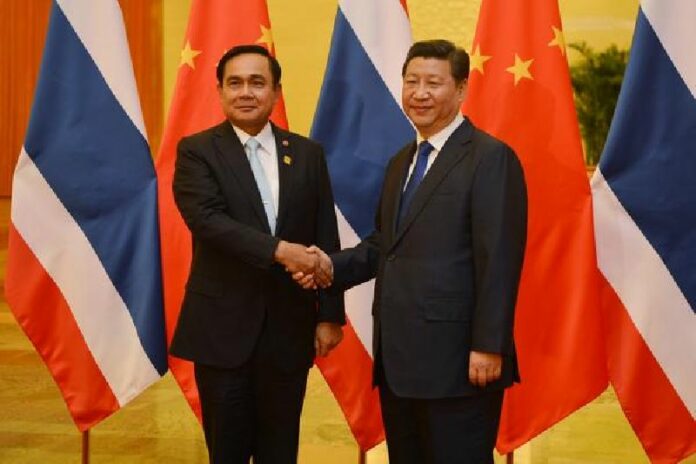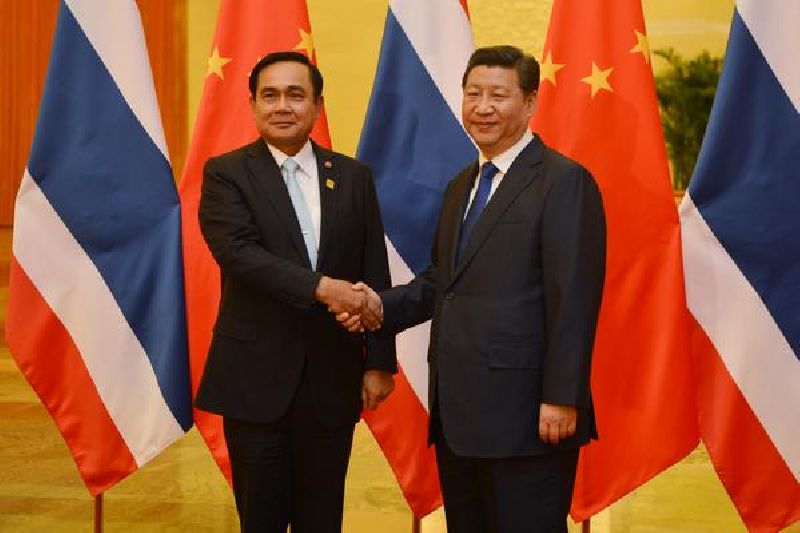 BANGKOK — The junta chief issued an order using his absolute power Thursday night to remove all legal obstacles preventing China from taking charge of every step in the construction of the high-speed railway project.
Thursday's order said the construction of the railway from Bangkok to Nakhon Ratchasima province will be exempt from 10 relevant laws and junta orders involving government procurement in what a transparency advocate called an illegal overextension of its power.
It said the state-owned company authorized by the Chinese National Development and Reform Commission will be responsible for designing the project, overseeing construction, laying the tracks, installing electrical and mechanical systems and training staff.
Read: Junta to Sidestep 5 Laws to Move Stalled Railway Project
Chinese engineers and architects are also exempted from professional licensing requirements.
The Engineering Institute of Thailand yesterday said it was concerned about public safety if Chinese engineers and architects were not qualified under Thai standards. It feared they may not be prepared for conditions different to those in China, such as soil bearing capacities, winds and earthquakes.
Chairman Thanet Weerasiri added the government should also specify measures to assure there will be a transfer of knowledge and technical expertise to Thai workers.
"Construction plans and all documents are written in Chinese," Thanet said. "If Thai nationals, from contractors and engineers to people in relevant fields, never participate, we won't be able to fix it if it breaks after five years."
Prayuth's order also shielded the project from going out to international bidders and exempted it from a mandatory process to estimate costs. The order said the unspecified amount of funds to be approved by the interim cabinet.
The military government previously said the 252.5-kilometer route would cost about 179 billion baht.
Despite earlier denying the junta's special authority would be used to facilitate the project, regime legal adviser Wissanu Krea-ngam said yesterday they had to go back on that promise to break deadlocked issues which could not be resolved after three years and 20 meetings.
Wissanu said that to avoid issues in the future, the laws must be amended. But for now, he said the use of Prayuth's absolute power was necessary to get construction started.
The construction of the first phase of the 3.5-kilometer-long route is expected to begin as soon as August in Nakhon Ratchasima's Pak Chong district.
Though government spokesman Sansern Kaewkamnerd had said the order would allow construction to take place on protected lands, that approved Thursday did not include an exemption for land encroachment.
Junta chief Prayuth Chan-ocha is due to visit China to attend the ninth BRICS Summit in September.
Transparency activist Srisuwan Janya said Friday he would petition the state ombudsman next week. He said the junta overextended its power and that the order violated many laws, including the constitution.
He suggested Thailand will be unable to prosecute any Chinese workers for malfeasance or wrongdoing, and said exempting proper bidding and cost estimate processes were against the principles of good governance.
Related stories:
Junta to Sidestep 5 Laws to Move Stalled Railway Project
Prayuth Asked to Use Absolute Power to Let Chinese Build Railway
Work on 1st Small Stretch of High-Speed Rail May Soon Begin
Construction of Thai-China Railway to Begin 'Before Year's End'