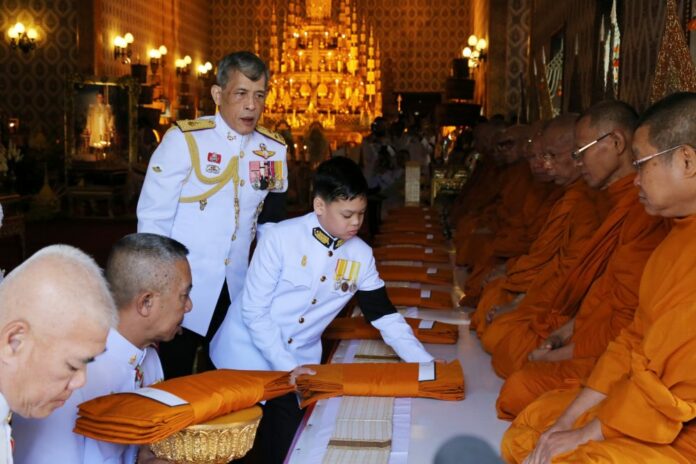 BANGKOK — Following a Tuesday cabinet resolution, Thais were asked to decorate their homes and public buildings with the national flag on the occasion of His Majesty the King's birthday as well as the day after.
Assistant Government Spokeswoman Col. Thaksada Sangkhachan asked Thais to fly the national flag at their homes for King Vajiralongkorn Bodindradebayavarangkun's birthday on July 28, as well as on the following day, after a cabinet resolution.
The spokeswoman also asked Thais to decorate their homes with the national flag every Sept. 28 to mark Thai National Flag Day – the day the current flag was bestowed by King Rama VI 100 years ago. Prior to that a red flag with an elephant at the center was used.
Government offices are typically decorated with Thai flags on important occasions, and residents are encouraged to do the same at their homes.
Thaksada said during a press conference after the Tuesday meeting that Sept. 28 would not be a public holiday, but that the government would fly flags to mark the occasion for the first time.
Meanwhile, the late King Bhumibol Adulyadej's birthday, during which the government previously asked the national flag along with the royal standard be flown nationwide Dec. 5 through Dec. 7, will now be displayed from Dec. 5 to Dec. 6, the resolution said.