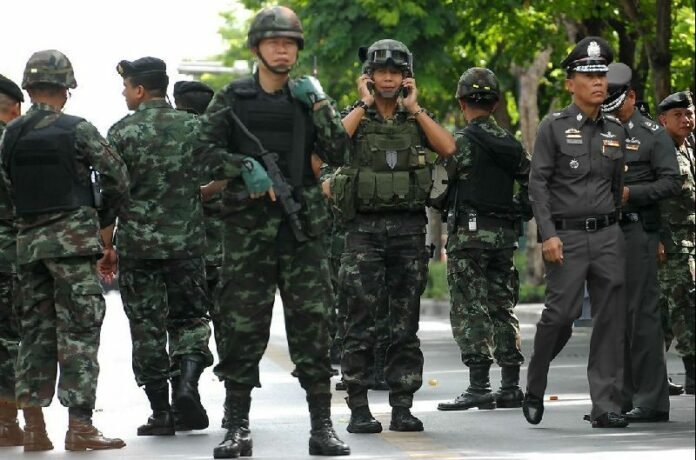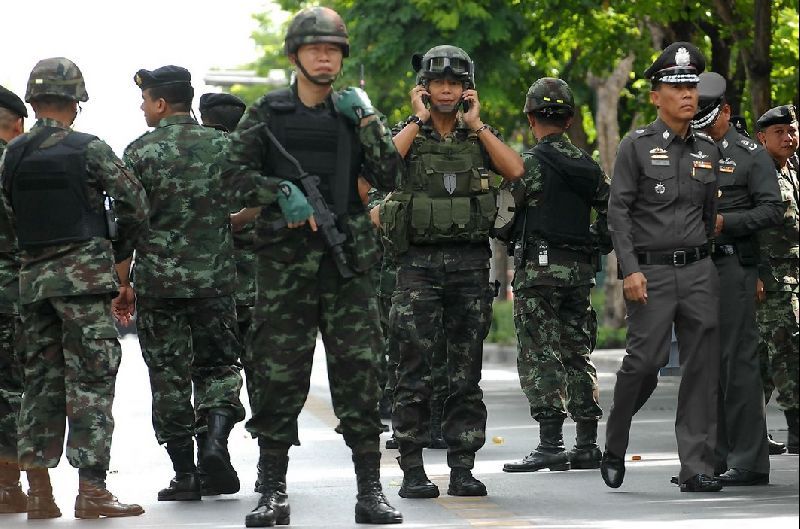 BANGKOK — A former energy minister met with police Friday to acknowledge a charge of sedition filed against him – the third junta critic to be accused of such this week.
Pichai Naripthaphan, who served under former Prime Minister Yingluck Shinawatra, maintained that he criticized the government in good faith. Police said Pichai and two others, a reporter and another politician, violated the law in things they wrote on social media.
In a July 26 post, Pichai said Thailand is suffering economic malaise that will escalate into disastrous proportions if junta chairman Prayuth Chan-ocha does not take appropriate action.
"If the government does not solve it in time, the economic situation will keep deteriorating, like a frog in a pot that gradually boils," Pichai wrote. "I hope the Thai government and Thai people will realize this in time, and be the frog that leaps out before the water boils."
He has been charged with violating Section 116 of the Penal Code, which bans any unlawful actions or remarks that incite insurrection against the government.
Speaking after meeting with the police, Pichai said his warning was backed by academic research and held no malicious intent toward the junta. He added that he will continue to criticize the government with "sincere intentions."
Sedition is punishable by up to seven years in jail.
Pichai was the third person to be charged with Section 116 this week, along with former Pheu Thai politician Watana Muangsook and Pravit Rojanaphruk, a reporter with Khaosod English.
Police took action against Watana after he urged his supporters via Facebook late last month to show up and lend their support to Yingluck on Aug. 25. The verdict in her malfeasance trial is due that day.
Watana acknowledged the charge on Wednesday and insisted on his innocence.
Police also filed the same charge against Pravit earlier this week, citing unspecified Facebook posts he has written. The officer in charge of the investigation, Kittinan Prachumsuk, said he will only identify the nature of the allegedly offending material when Pravit meets with police on Tuesday.
Since seizing power in May 2014, the junta routinely employs the police and military courts to prosecute dissidents who publicly criticize or challenge its rule.
The surge in legal action against regime opponents comes in the run-up to the politically sensitive Yingluck verdict later this month. Junta chairman Prayuth and other officials have discouraged her supporters from gathering at the court on that day, citing a need to maintain public order.
Yingluck, who remains hugely popular among her political faction, faces up to 10 years in jail if convicted.
Related stories:
Expert Says New Regulations Coerce Online Platforms to Self-Censor
Junta Relaxes Ban On Free Press, Allows 'Honest' Criticism