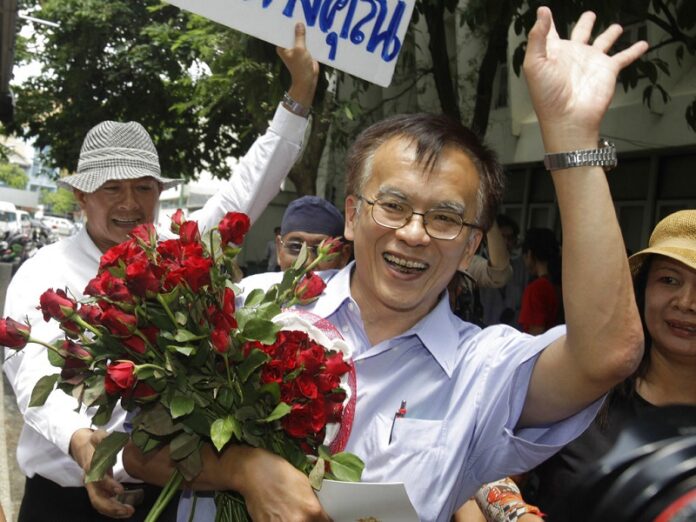 BANGKOK — A cartoonist who lampoons Thailand's military government has done a caricature of a historian critical of the nation's monarchy and sold it in an online auction to raise money for legal aid for political dissidents.
Anon Nampha of the group Thai Lawyers for Human Rights, the beneficiary, said Monday the money will be used to bail out political prisoners.
The portrait, sold Saturday, depicts Somsak Jeamteerasakul with the Eiffel Tower in the background. Somsak fled to France in 2014 after a coup by the country's royalist military, fearing for his safety and freedom. Insulting the monarchy is punishable by three to 15 years' imprisonment per offense.
The cartoonist known as Kai Maew – Cat's Egg – publishes minimalistic but biting four-panel cartoons on his Facebook page.