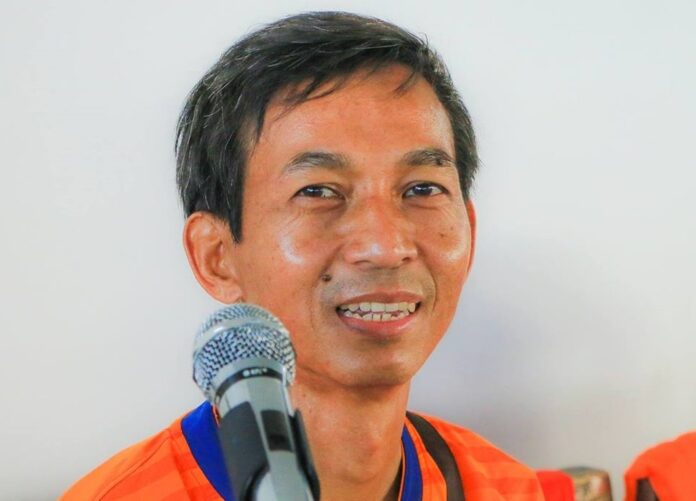 BANGKOK — A sound equipment vendor was held incommunicado overnight in a military prison for providing his service to pro-election rallies, activists said.
After activists sounded the alarm about Uthai Taewpo's disappearance, a junta spokesman on Monday confirmed its troops detained Uthai and questioned him at an army base in Bangkok. Uthai was released following his "cooperation," the spokesman said.
"He admitted to providing electrical, lighting and sound equipment to many protests in the past and that he was paid by the protest leaders," Col. Piyapong Klinpan told reporters. "He gave useful information to the authorities."
Rights activists said 10 soldiers detained the 51-year-old man Sunday in Pathum Thani and took him to the 11th Army Circle base, which has been converted into a prison for suspects in national security cases.
"He fully cooperated with us," said Col. Piyapong, who also commands the prison.
Pro-election movement leader Nuttaa "Bow" Mahattana said Uthai's arrest is part of the junta's intimidation campaign to block the upcoming march to Government House tomorrow.
"They are trying everything at all costs," Nuttaa said in an interview. "They violate every law, every human rights principle, including this enforced disappearance."
Activists said soldiers paid visits to them and their families over the weekend to convince them not to join Tuesday's demonstration. One of them, Piyarat Chongthep, wrote online that some people in Ubon Ratchathani who joined pro-election rallies in the past have been instructed to report to police on Tuesday.