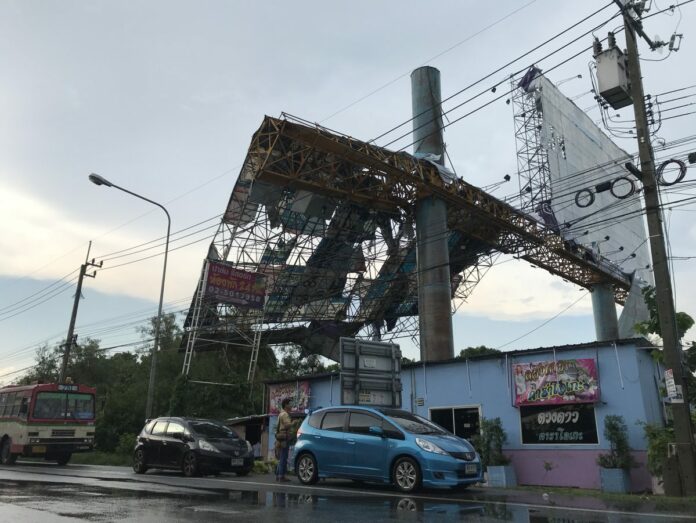 BANGKOK — The nation may be lashed with rainstorms through Friday, according to weather experts.
The Thai Meteorological Department said Monday there would be a 60 percent chance of rain and heavy winds across Thailand until Friday, with possible flooding in Bangkok – though a weather expert added that it would not be severe.
"It won't be large-scale flooding in Bangkok like I expect to see in August and September," Seree Supratid, director of the Climate Change & Disaster Center at Rangsit University said Monday by phone. "Bangkok streets may be flooded a bit. People with underground rooms should take note of the rain."
Bangkok will see temperatures of 26C lows and 36C highs through Sunday. The weekend will see a 40 percent chance of rain.
A Sunday storm in Nonthaburi felled 12 power lines, trees and a billboard. The power lines on Nonthaburi 1 Road hit a bus, a taxi and a car. There were no injuries.
The meteorological department said rains are due to southwest and southeast winds meeting over the Andaman Sea.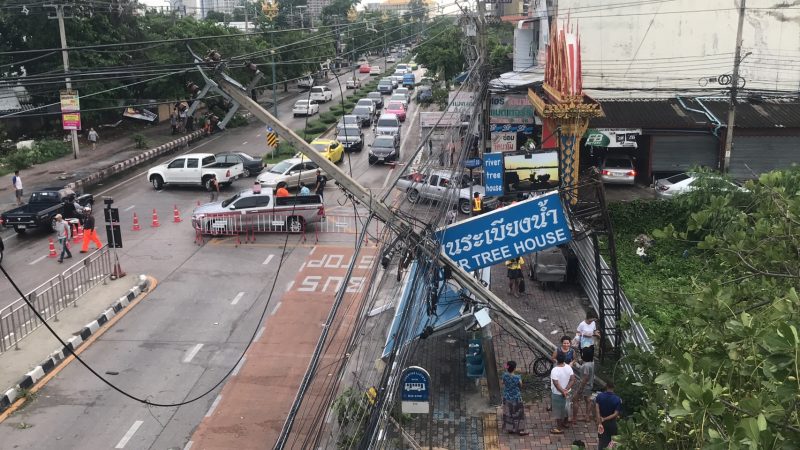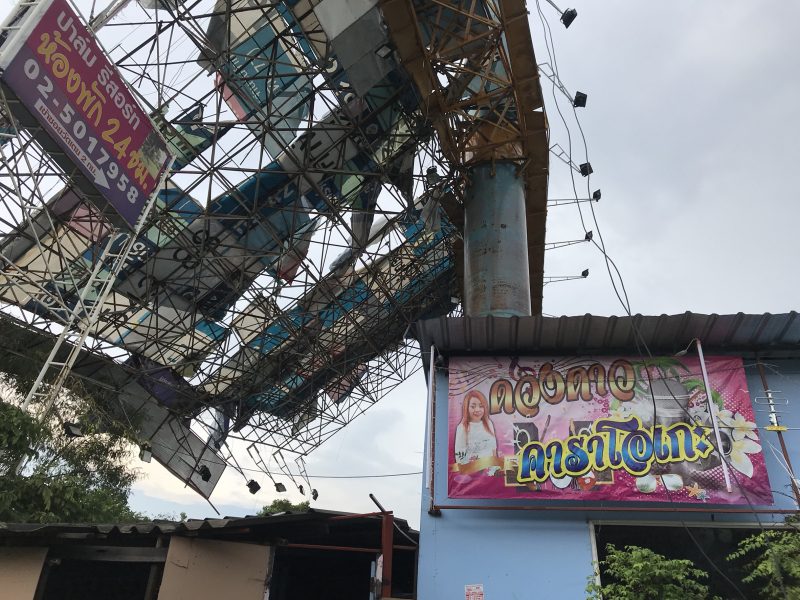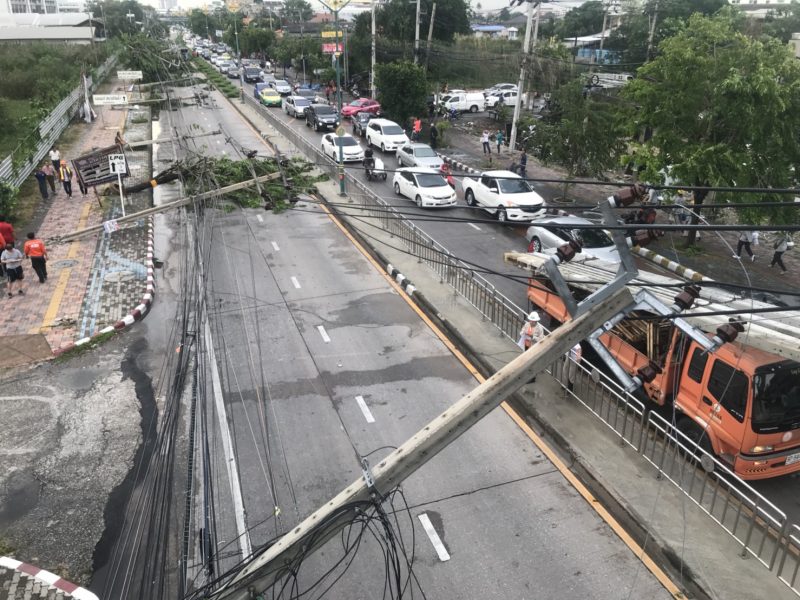 Related stories: