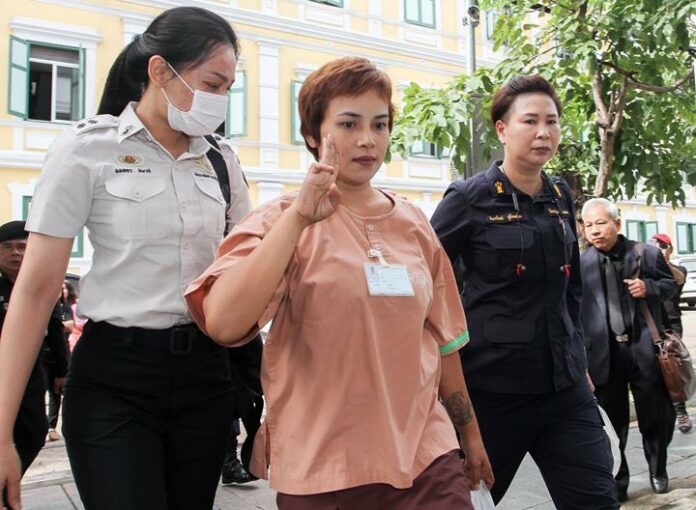 BANGKOK — A key witness to a temple massacre during a 2010 military crackdown on street protests was released on bail Tuesday after a royal defamation accusation put her behind bars for a year.
The military court freed Nattathida Meewangpla on a bond of 900,000 baht, legal watchdog group iLaw said in a statement. Her trial, like many others that concern the monarchy, has been conducted in secret.
Nattathida had volunteered as a medic when the army swept in to clear Redshirt protesters from downtown Bangkok in May 2010. She was later named by investigators as an eyewitness to soldiers firing into a crowd sheltering inside Wat Pathum, killing six people.
In 2015, Natthathida was held incommunicado by the army and later accused of plotting a terror attack. She was held in prison before she was freed on bail in July 2017 – only to be arrested again and sent back to jail on lese majeste offense. Police said they found messages defaming the monarchy on her phone after her first detention.
Associates and friends had recently raised concerns about her mental health. Her trial is ongoing.