The chic beachfront resort with a Miami Beach vibe unveils a calendar of festive events and activities, including curated dining experiences, beach parties, live DJs and more on Hua Hin's shores
HUA HIN, THAILAND, DECEMBER 2021: The Standard, Hua Hin, the brand's new beachfront resort where Hollywood glamour meets mid-century inspired design, is giving the gift of glam this holiday season, with a full calendar of upbeat events and activities to light up Thailand's golden gulf coast.
The fun starts on December 23RD with the lighting of the resort's Christmas tree in the tropical garden, accompanied by chilled-out tunes and fresh exotic cocktails. Then on Christmas Eve, December 24th, guests are invited to celebrate "An Eve You Won't Believe" at the Lido Restaurant (18.30-21.30 hrs., from THB 3,000 net per person), with a spectacular selection of festive favourites, fresh seafood and sweet treats, plus live jazz music from Petite & J. 
Alternatively, the resort's idyllic beach bar and restaurant, Praça, will put a tropical twist on the traditional Christmas meal with "A Thai Christmas Takeover" (18.30-22.30 hrs., from THB 2,500 net). With an enticing eight-course Thai inspired menu and a lively after-dinner set by DJ Pichy, this will be a night guests will never forget.
The full set of programming includes activities for all ages. Young guests will enjoy the pottery painting workshop hosted on the Beachfront Lawn by Nanzo, the renowned make-up artist, while adult guests can head over to the Lido Bar for an afternoon of frosty frosé and deep house beats by DJ Maftsai.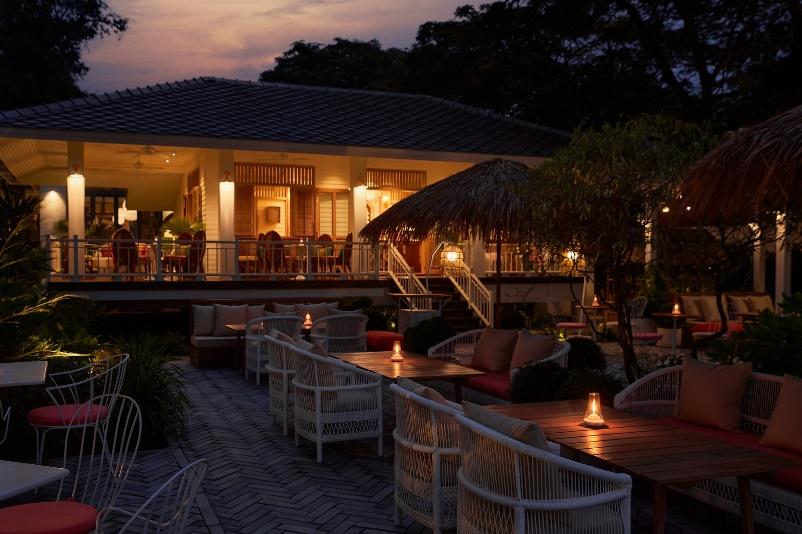 December 25TH, the Christmas Day celebrations start in style at Lido Restaurant with "Brunch But Better" (11.30-14.00 hrs, from THB 3,000 net), a fantastic feast that goes above and beyond the usual weekend buffet, with live violins and an endless array of delectable dishes, accompanied by free flow alcohol. The fun continues well into the afternoon with "Not Your Standard BINGO" (14.30-16.00 hrs.), hosted by beloved New York drag queen Panginaheals, with a resident DJ on the decks. Additionally, Praça will provide "Culinary Presents" with the perfect à la carte Christmas dinner (18.30-22.30 hrs.), featuring authentic Thai cuisine, inventive mocktails and uplifting tunes.
A welcome retreat on Boxing Day December 26th, visitors are invited to revive their bodies and souls following two days of festive indulgence. A "Morning Merit Making" ceremony (07.00 hrs.) will be hosted in the lobby, giving guests the chance to offer alms to Buddhist monks at sunrise. After this spiritually rewarding activity, focus turns to the body for a "Detox to Retox" beachfront bootcamp – a live fitness session that will leave guests feeling invigorated. 
On News Years Eve December 31ST, The Standard, Hua Hn will light up the night with a choice of two glamorous end-of-year events! "The Last Supper: Lido Edition" (19.30-23.30 hrs., THB 5,000 net including free flow wine & beers and entry to the countdown party) will get the party started with a bountiful buffet dinner, while "The Last Supper: Praça Edition" (19.30-23.30 hrs., THB 3,500 net) will showcase an exceptional eight-course pre-fixe menu filled with the finest flavors of Thailand. Then, as the clock ticks down to midnight, guests are invited to gather at the Lido Bar for "Let's Party" (16.00-01.00 hrs.), a vibrant night with great music by DJ Peter, Gene Kasidit, Khan Thaitanium, a surprise guest performance and beachfront fireworks at midnight!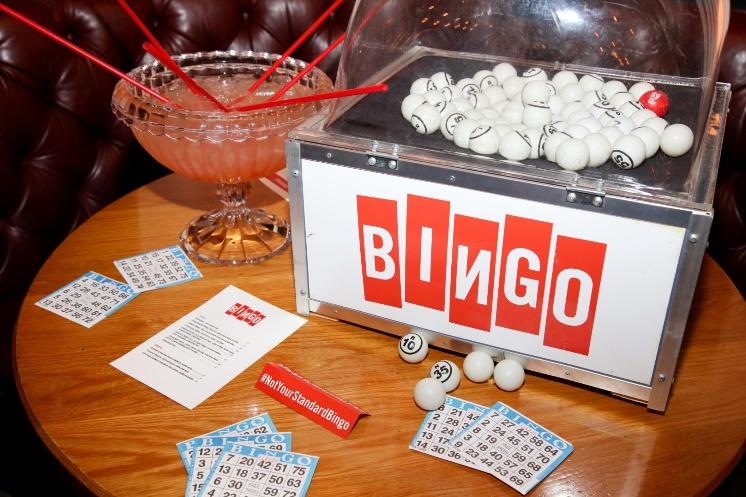 Capping the full week of celebrations, The resort will kickstart 2022 with a series of events and activities on Januaray  1st that are sure to get your New Year off to a strong start. Enhance your mindfulness and discover your destiny with a morning "Sound Bath Session" at the Pool Lawn (08.00-09.00 hrs.) and Mordoo Tassananane's "Time To Tarot" session at Praça (10.00-17.00 hrs.). Guests are invited to learn "The Art of Coffee Dripping" at the Juice Café (11.00, 13.00 & 15.00 hrs.), or master "Art Calligraphy" with Nudee Studio at the Beachfront Lawn (14.00 & 16.00 hrs.).
Guests can indulge in our New Year's Day brunch "A Fresh Start" at the Lido Restaurant (11.30-14.00 hrs., THB 3,000 net) with music from Petite and J. Hangover. DJ Pichy will be spinning tunes at the Lido Bar from 16.00-20.00 hrs., with frosty frosé and good vibes. Later that evening, guests can begin "2022 Thai Style" with an eight-course dinner at Praça (18.30-22.30 hrs., THB 3,500 net) – a wonderful way to welcome the New Year! DJ Deejai will end the celebrations with the "Yes Way, More Frosé" party at the Lido Bar (16.00-20.00 hrs.) on Sunday 2nd January.
For more information please visit www.standardhotels.com/culture/hua-hin-festive and to make a reservation call +66 32 535 999 or email [email protected]. 
Newly-opened in December 2021, The Standard, Hua Hin is the destination of choice for the Thai creative set and The Standard's global loyalists. With 171 guest rooms and suites, 28 pool villas, a beachfront location and timeless design, this property boasts an experience unlike any other in Thailand.