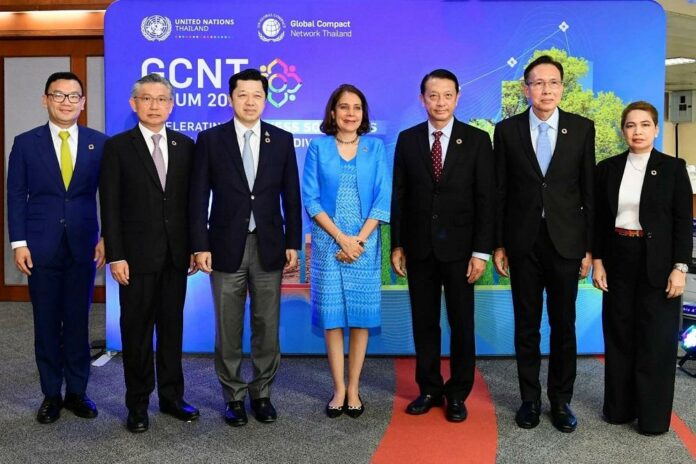 Thailand's Prime Minister, General Prayut Chan-o-cha presided over the annual sustainability leadership meeting "GCNT Forum 2022: Accelerating Business Solutions to Tackle Climate & Biodiversity Challenges" hosted by the Global Compact Network Thailand (GCNT) held at United Nations Conference Centre Bangkok, Thailand.  Suphachai Chearvanont, CEO of CP Group and Chairman of Global Compact Network Thailand (GCNT) along with top executives of Charoen Pokphand Foods Public Company Limited (CP Foods) and those of more than 100 leading business organizations, have pledged to combat climate change and protect nature in order to promote Accelerating Business Solutions to tackle Climate & Biodiversity Challenges.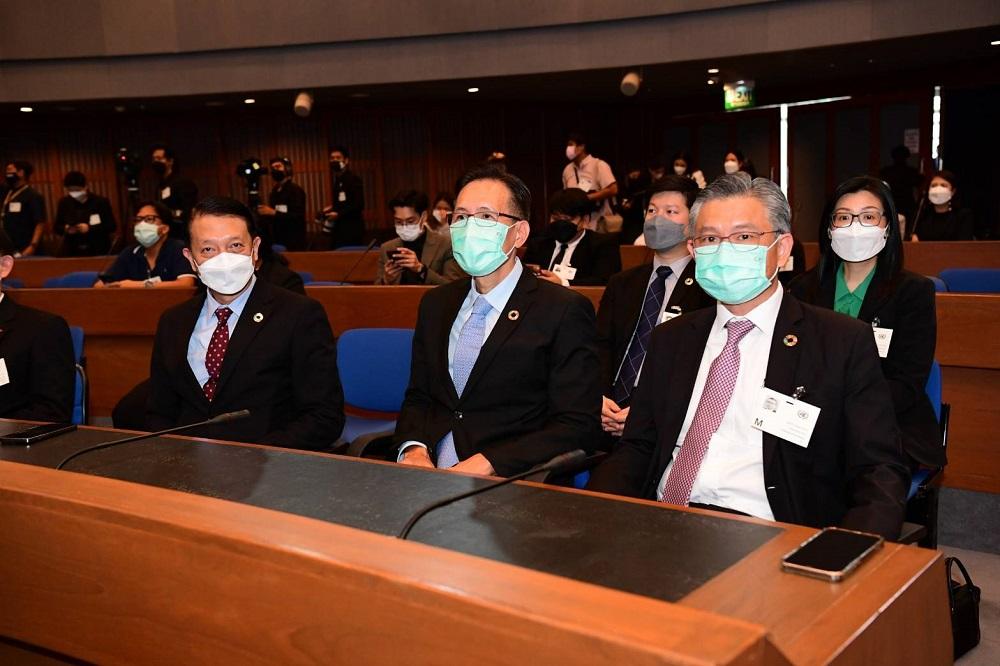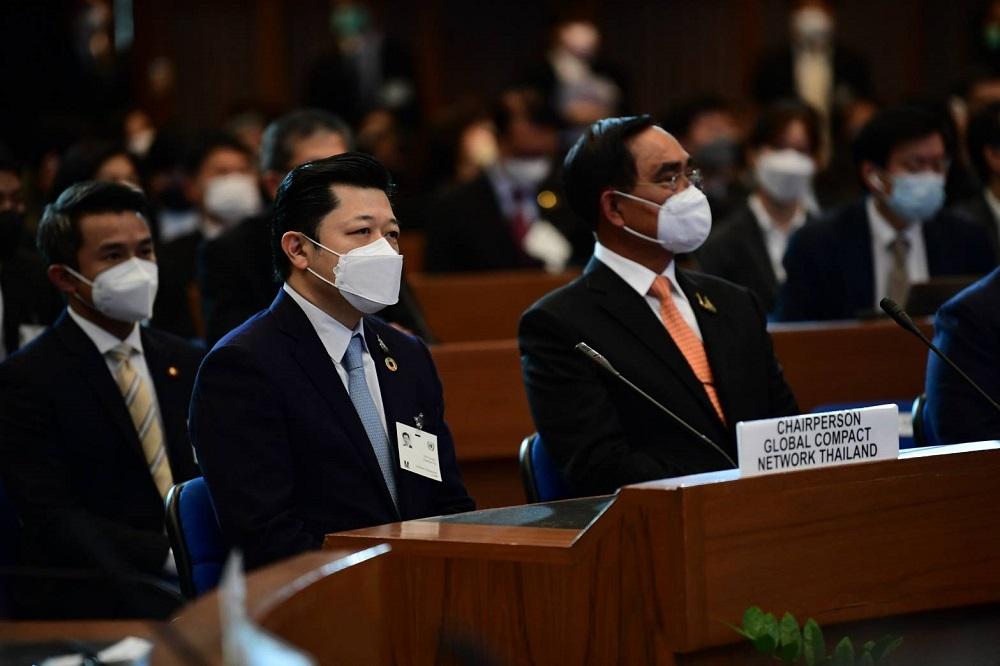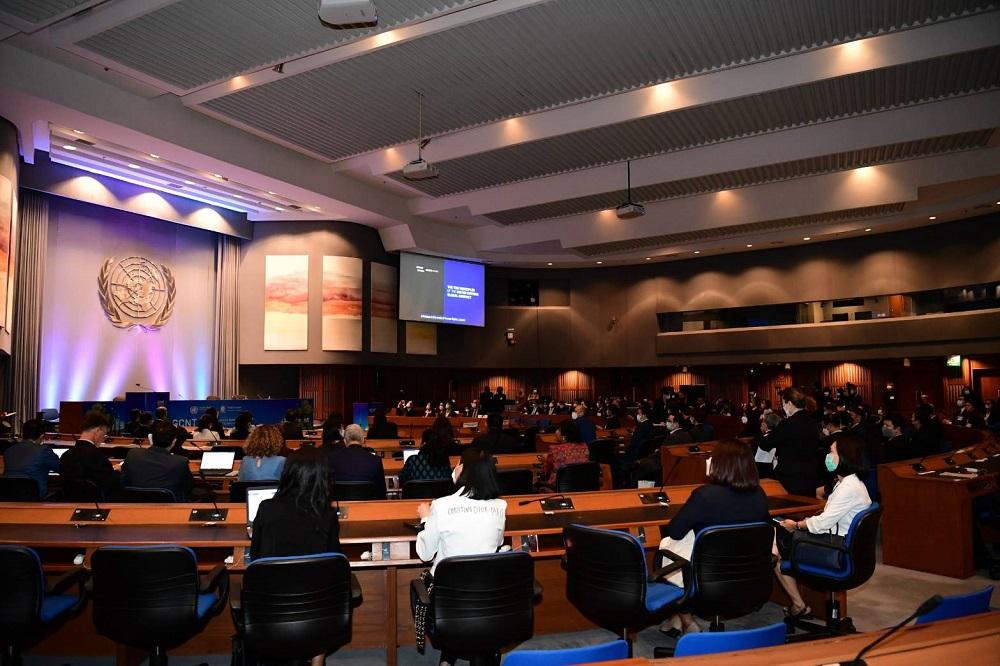 The GCNT Forum 2022 was held annually by GCNT and the United Nations in Thailand. This year, Siripong Aroonratana, Chief Operations Officer, Peerapong Krinchai, Executive Vice President, and Wuthichai Sithipreedanant, Senior Vice President were CP Foods' representatives at the forum.
Other honourable guests included Varawut Silpa-archa,, Minister of Natural Resources and Environment; Gita Sabharwal, UN Resident Coordinator in Thailand and executives from government agencies such as the Securities and Exchange Commission (SEC) and the Stock Exchange of Thailand.
Mr. Wuthichai said that CP Foods, as a member of GCNT, recognizes that biodiversity and ecosystems is a fundamental for food security and, therefore, taking multiple actions to protect and restore balance of nature and mitigate the impact of climate change with Nature-based Solutions.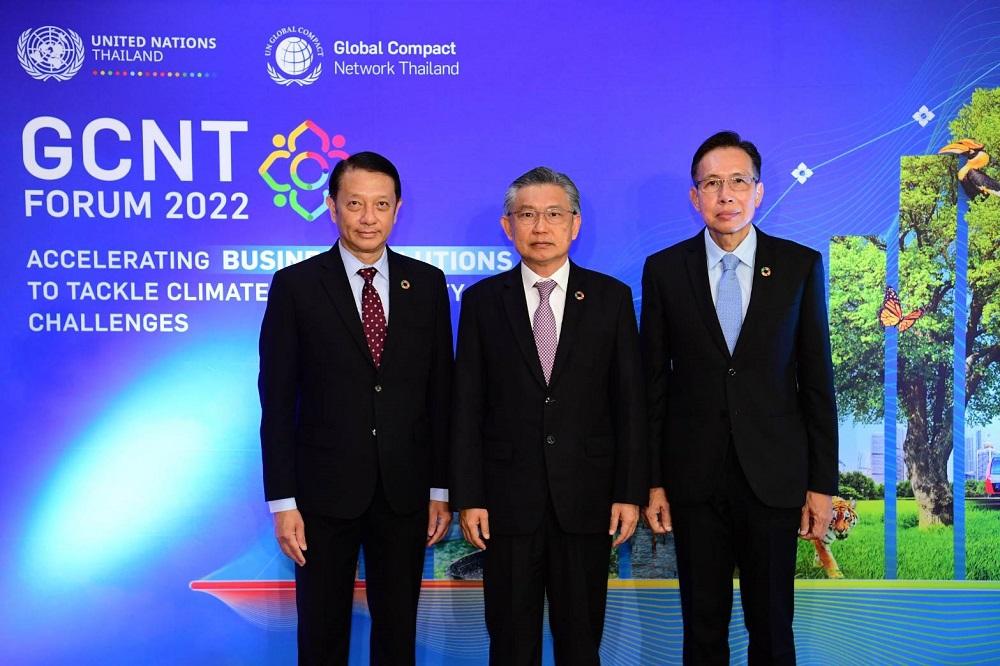 "The members of the GCNT have jointly announced a commitment to find a sustainable and achievable way for business to grow with minimal impact on our nature, there will be a clear outline and measurable goals" Mr. Wuthichai said, adding that CP Foods is aiming to set its GHG emission target in accordance with the Science-Based Targets Initiative (SBTi), which is in line with the Paris Agreement to help Thailand achieve at least 30 percent of its land and marine conservation targets by 2030,"
Mr. Wuttichai also joined the seminar session on the private sector's role on nature protection. He said that CP Foods has concrete goals and strategies so-called CPF 2030 Sustainability in Action, including a journey towards Net-Zero in 2050 and prioritize its business operations with regard to the protection of biodiversity.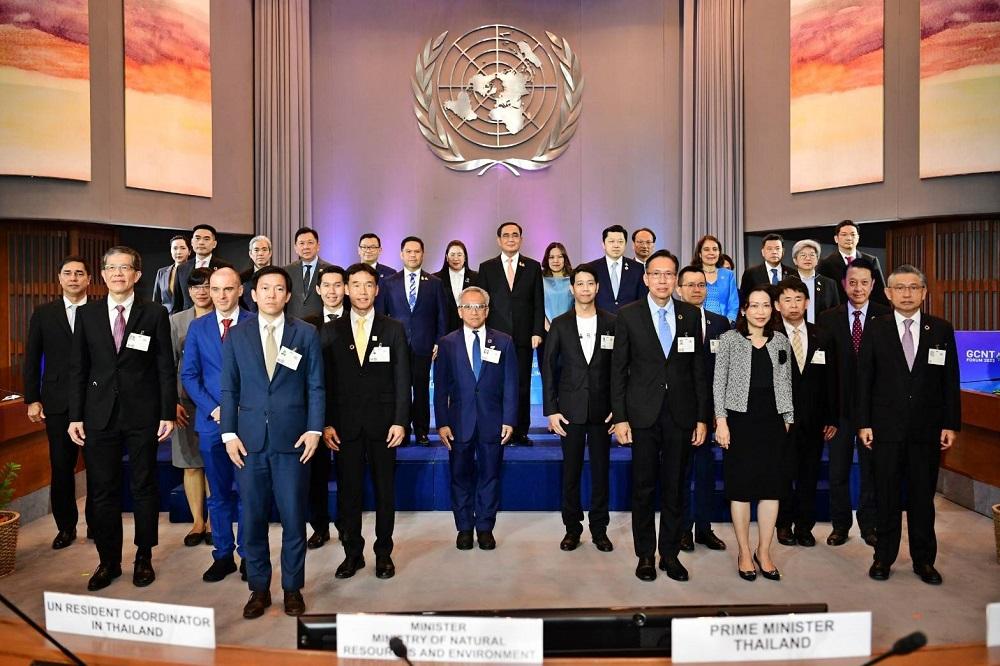 Moreover, CP Foods announced guidelines for becoming a net zero organization comprise of two parts. The first part is Decarbonization from increasing production efficiency, deploying Innovations and Technologies to Improve the Production Process, Promoting Renewable Energy Usage etc.  Meanwhile, the second part is Carbon Removal, which the company declared goals on zero deforestation by 2030 for all CP Foods' businesses and direct suppliers of agricultural raw materials such as maize, fishmeal, palm oil, soybean and cassava as the Company recognizes the effects of deforestation on biodiversity and soil carbon losses.