BANGKOK — It's Songkran and people across the country are celebrating the traditional New Year in different styles. We take a look at how each province enjoys the festivities.
---
Send us your photos! Wherever you enjoy Songkran, please tag us with hashtag #KhaosodEnglish on Twitter, a public Facebook or Instagram post, or email us at [email protected], and we will include your images in a photo gallery!

---
Chiang Mai
Despite the heat, Chiang Mai locals enjoyed splashing water with tourists Friday morning, as they wore their national costumes and strolled around the city's moat. Among them was former Prime Minister Yingluck Shinawatra who tagged along her son to join the fun on Tha Phae Road.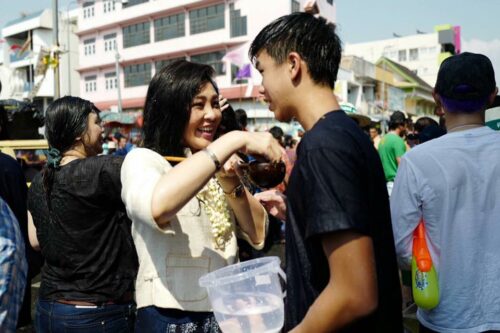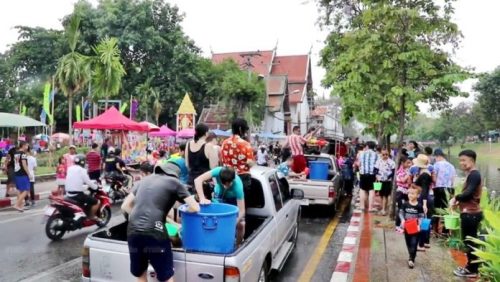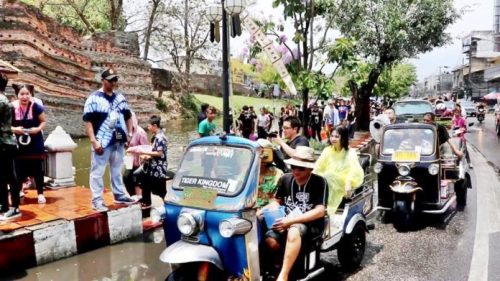 Chumphon
Heading south to Chumphon, people gathered to from Thursday afternoon to have fun splashing water and to indulge in white foam along Suksamur Road. Traditional performances and concerts also took place at the venue.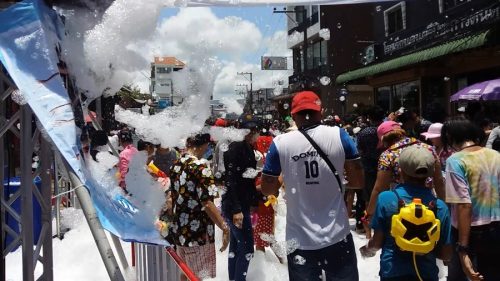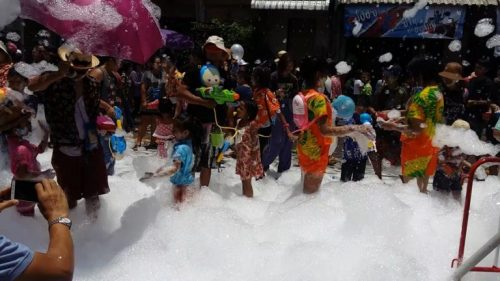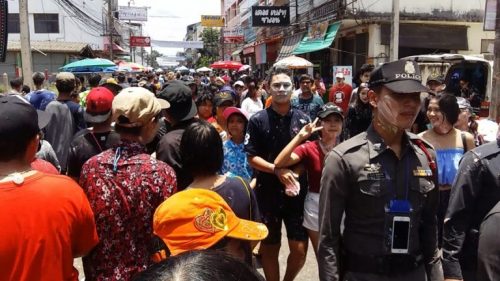 Nong Khai
Tourists and locals gathered Thursday at Wat Pho Chai in Muang, the northeastern province of Nong Khai to pay respect to Luangpho Phra Sai, the sacred buddha image. During a procession around the temple, people sprinkled water onto the buddha image under heavy rain.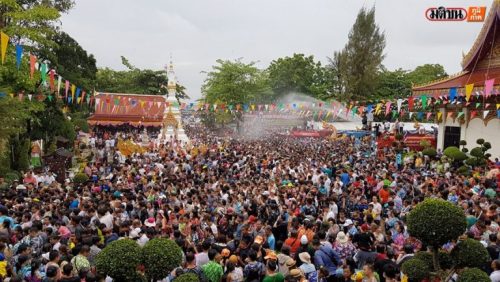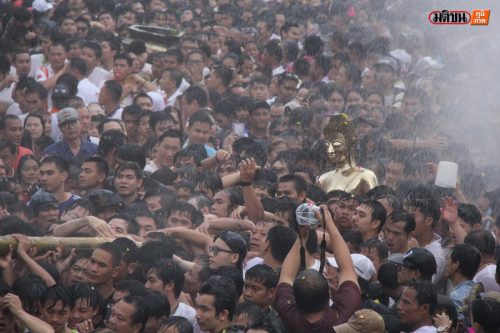 Nakhon Ratchasima
Apart from paying respects and showering the memorial statue of historic heroine Thao Suranari with water, people – especially children – in Korat also sought sanctuary from the heat in the Thao Suranari Garden fountain.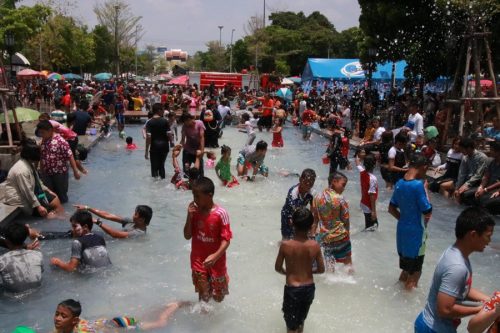 Phuket
The festival began early in Soi Bangla, the heart of nightlife in Patong Beach with hundreds of tourists and locals enjoying the water-splashing since Wednesday afternoon. Apart from the fun, there were also religious and cultural activities to join along with a beauty contest to watch.
Songkhla
Saneha Nusorn Road in Hat Yai was closed only for water-splashing purposes and drew hundreds of people since Thursday morning. The party will resume until midnight. Some people enjoyed riding around town to revel in the splash. Although it's illegal, many people were spotted riding on the back of trucks.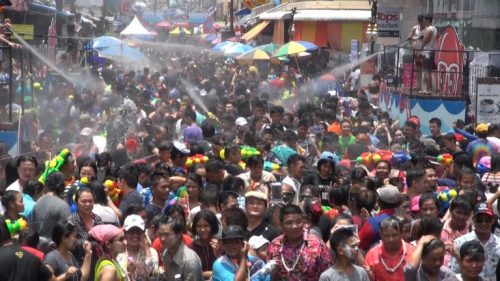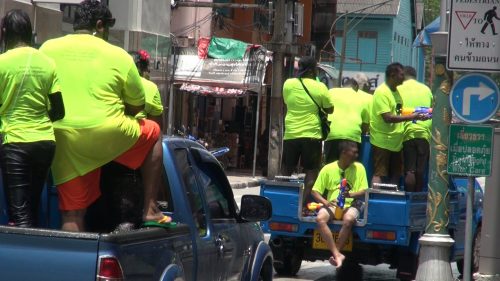 Chanthaburi
The eastern provinces started water splashing Wednesday night on Khao Tip Road which was crowded by teenagers and tourists. The road was made an alcohol-free zone but the use of powder and water guns were allowed.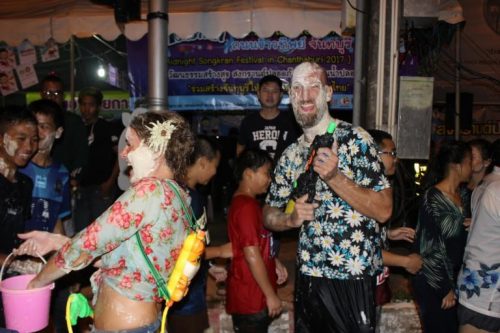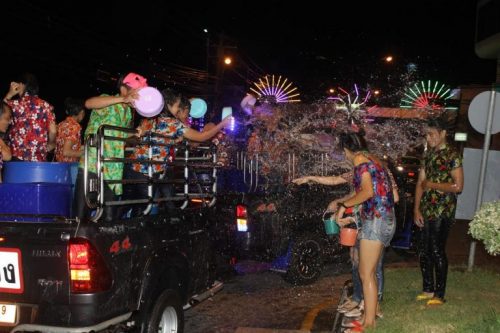 Related stories:
See Silom Celebrate Songkran in Style (Photos)
Wet and Wild Songkran Splashes Throughout Thailand (Photos)
Miss the Good Ole Days? Songkran Was Wild Then Too
Stormy Songkran Set to Hit Bangkok
'Amazing Songkran' Parade to Hit Sukhumvit Road Saturday Evening
Splash On! Songkran to Go Off Wild as Ever
Too Soon to Talk About Songkran? How About This Weekend?
Samui Raises 'Paradise Island' for Songkran with Hip-Hop, Electro and More