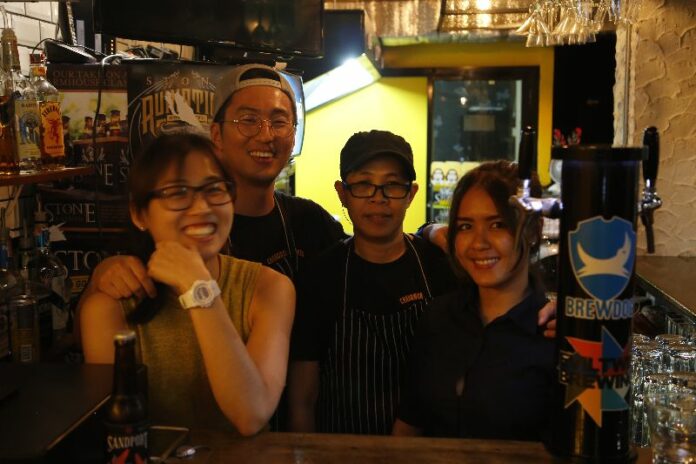 BANGKOK — Ted Ahn practically lived on Mexican food when he was working as a journalist in East Harlem for a Korean magazine. A native of coastal Changwon city in South Korea, he enjoyed the things it shared with his native cuisine such as onions, garlic and pepper.
In New York, Mexican food was readily available and cheap and before long he was infatuated with it, despite its lack of renown in Korea.
Later in life when he was trying find a way to pair Korean food with beer, Ahn said it hit him: Korean food alone doesn't go well with craft beer but add a little Mexican flair and you've got a fusion begging to be washed down by a few hoppy cold ones. ¡Que delicioso!
"Korean BBQ simply goes better with soju, but with the addition of Mexican ingredients and techniques, Korean would go perfectly with craft beer," Ahn said.
He learned to cook Mexican dishes from YouTube and made a pilgrimage to his mother in law in Korea to sharpen his culinary skills and techniques.
Meanwhile the rise of Korean-Mexican was happening in the United States, and Ahn felt it was the right time to bring the trend to Bangkok.
Changwon Express, the result of his personal mission to merge the flavorful world of craft beer and his native cuisine sits where Asok Montri Road meets Petchaburi Road. It's a neat place to experience craft beer in a toned-down setting devoid of beer snobs.
Brewdog's Punk IPA is on tap, along with Evil Twin's zesty saison Ryan and the Beaster Bunny.
When it comes to bottled beers, Ahn pulls out all the stops. The menu includes beers from Outlaw Brewing, an emerging brewery out of the Isaan gem of Loei city. Ordering the Shotgun Rye Pale Ale and Dooroochigi tacos is likely to convince skeptics of Ahn's theory that this trendy fusion cuisine is worthy of Bangkok's best brews.
Pints at 220 baht can be drained to the sounds of Korean hip-hop while puzzling over a graffiti rendering of the characters involved in the restaurant's story, including Ahn's wife who teaches yoga classes followed by beer tasting sessions on Saturdays.
Changwon Express is open from 5pm to midnight daily except Sunday and can be reached via MRT Petchaburi exit No. 3 or a short walk from Airport Rail Link Makkasan.