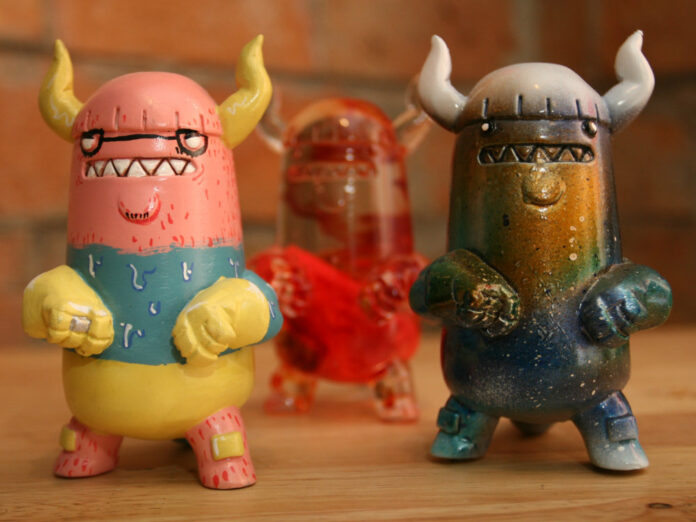 BANGKOK — Designer toys of various colors, designs and inspirations will be showcased at an exhibition attended by their makers, who will share their techniques at a two-day event.
More than 100 local toy designers from Art Toys Thailand community will gather to showcase their new limited edition prototypes, which will also be available to purchase.
Apart from give-away prizes, there will be a workshop on basic molding and coloring.
Designer toys have been around since the 1990s and their popularity grew in Thailand more than a decade ago. Still a niche market, the figures can be inspired by the nostalgia of childhood characters, famous figures or monsters from artists' imagination.
The event will be held at 1pm on Aug. 5 and 6 on the second floor of Fortune Town shopping mall, in the area next to the Grand Mercure Bangkok Fortune Hotel. It can be reached from MRT Rama IX's exit No. 1.
Related stories:
Geek Out Over Thailand's Designer Toys, Learn to Make Your Own
Such Wonderful Toys: Imagination's The Limit For DIY Action Figures