Top: Boop Records integrates a cutting stylus mounted onto a modified turntable. Photo: Boop Records
Let me wax lyrical about a place to press your very own record and where to shop for vinyl – including the mother-of-all vintage markets this weekend – in this my first NFTU of 2017. But before I start, I would like to give a shout-out to local artist TRK for the redesigned logo for the column.
The phonograph record, or vinyl as it's most commonly known, has been around since the 1800s. In current times it has even enjoyed a bit of renaissance. As a matter of fact, in 2016, David Bowie's final studio album Blackstar was reported to have sold 54,000 units, making it the highest selling LP of 2016. Topping that off, formerly defunct turntable manufacturer Technics rose from the dead to give us (or those who could afford it) the SL-1200G.
On the flip side, vinyl is expensive, cumbersome and wears down over time. Others attest to the warmth of its sound. Hip-hop DJs and producers like vinyl for finding rare samples and loops, and DJs such as myself like the feel of mixing and scratching on it. After all, if it weren't for that medium, us DJs wouldn't have any of those techniques to rock dancefloors today.
Vinyl was kept alive in the '90s and early 2000s mainly because of DJs. Times have changed and today vinyl has made way for MP3s and digital downloads.
While that may cost less and be more convenient, not everyone likes the sound of MP3s, and here in the kingdom, there are those who prefer vinyl.
While there are a few worthy places to go hunting for it, let's start with the only place in Thailand you can go to get a record pressed.
Make Your Own at Boop Records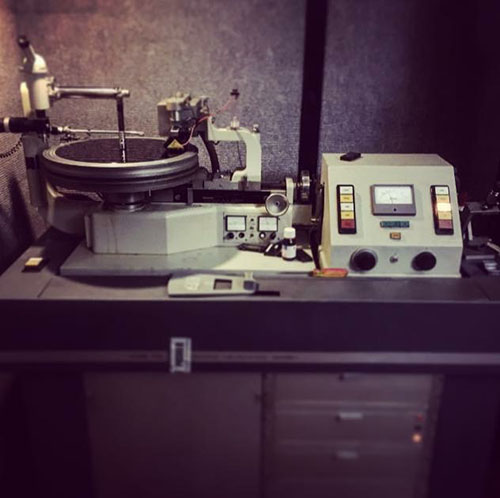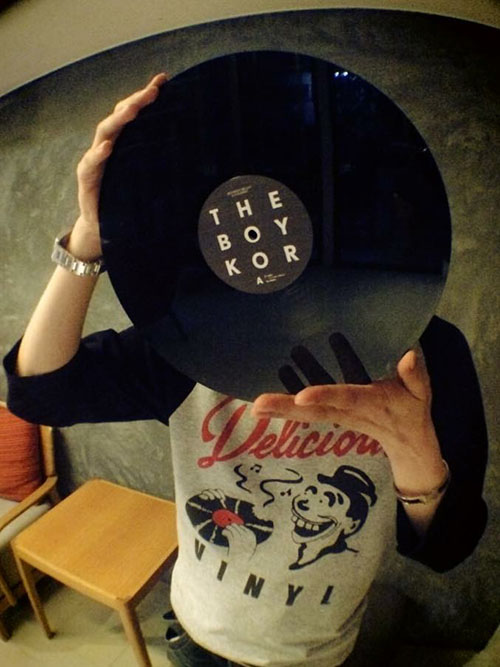 "Now recordings are mostly made digitally, but since I was a kid, I've always had a love for analog sound," Traithep "U" Wongpaiboon says.
U, one third of electro-pop trio Kidnappers, runs Boop Records, the only place in Thailand that specializes in vinyl mastering.
Mastering is the final process where a finished recording is transferred to a medium.
Beside mastering, the studio also cuts dubplates. A dubplate, or test press, is a record that is cut by a lathe onto acetate. Recording studios back in the day would use these as reference discs before sending the recorded music to get mastered and manufactured. They were also made popular by DJs in the early '60s reggae scene, as top DJs would have exclusive remixes or "versions" of tracks. This kind of one-upmanship continued and became popular in the Drum n' Bass and Dubstep scenes, as it was – and still is – common for DJs to play a set of special unreleased tracks and remixes.
Dubplates are made differently at Beep Records because they are cut from vinyl and not acetate, making them last longer. U's customers aren't just DJs and producers, but bands as well. Be warned though: These records are special one-offs and don't come cheap. Each costs over 2,000 baht to make.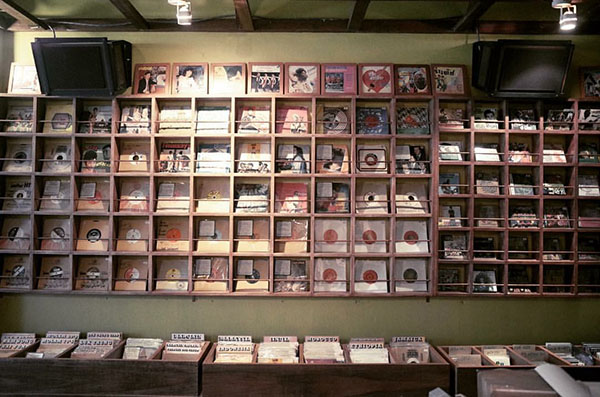 Zudrangma is the go-to place for local record collectors. It's also a must-visit destination when DJ royalty such as Giles Peterson or Peanut Butter Wolf come to town. When it comes to finding the rarest of the rare, it's no wonder DJs and record collectors from around the world flock here. Owner Nattapon Siangsukon, aka DJ Maft Sai, is the the Indiana Jones of Bangkok's record-collecting scene. His own personal collection boasts some of the rarest Thai music pressed to vinyl. His shop not only specializes in rare Thai funk and rock, but also stocks an extensive catalogue of music from around the world. If you like reggae, jazz or funk, you'll probably find some gems; but be prepared to fork out some serious cash.
Speaking about the state of the vinyl scene here in Thailand, Maft Sai compares Bangkok to that of Japan, a country that takes record collecting very seriously
"There are quite lot of people who collect records here in Thailand, but they tend to collect things that remind them of their past and don't want to explore or find any new sounds," he said. "Another group which is are the audiophile collectors who don't really focus on music but only want to get records that show the quality of their tube sound systems."
Zudrangma is just inside Soi Sukhumvit 51, a short walk from BTS Thong Lo.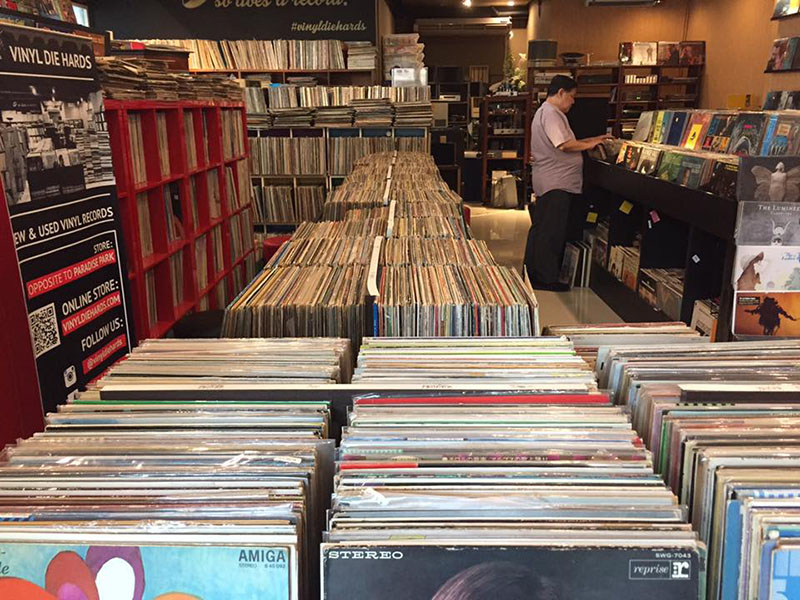 A few years ago I found this place through word of mouth. Nobody wanted to give up the details about this spot, as it was the secret digging spot for many of the cities hardcore collectors.
It was and still is a great place to find second-hand records.
Vinyl Die Hards started out as a small shop opposite Paradise Park in Srinakarin. Inside there were vintage radios and stacks of dusty records cluttered everywhere.
Now the shop is in a bigger location where customers can buy new releases and reissues as well as second-hand records. Apart from these recent changes, the cool thing about this place is that prices here won't leave eating cup noodles for the entire month.
It's located on the first floor at The Ninth Place Serviced Residence, opposite Paradise Park on Srinakarin Road. It would be about a 20-30 minute taxi drive from BTS Phra Khanong or Udom Suk.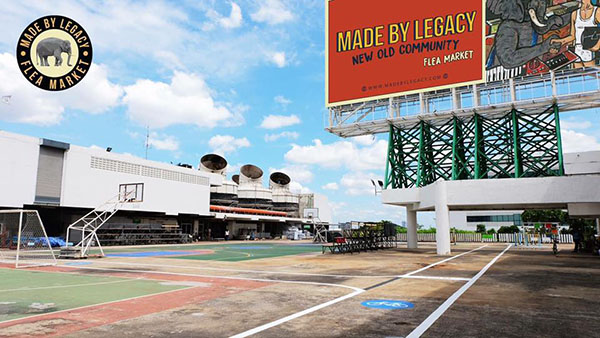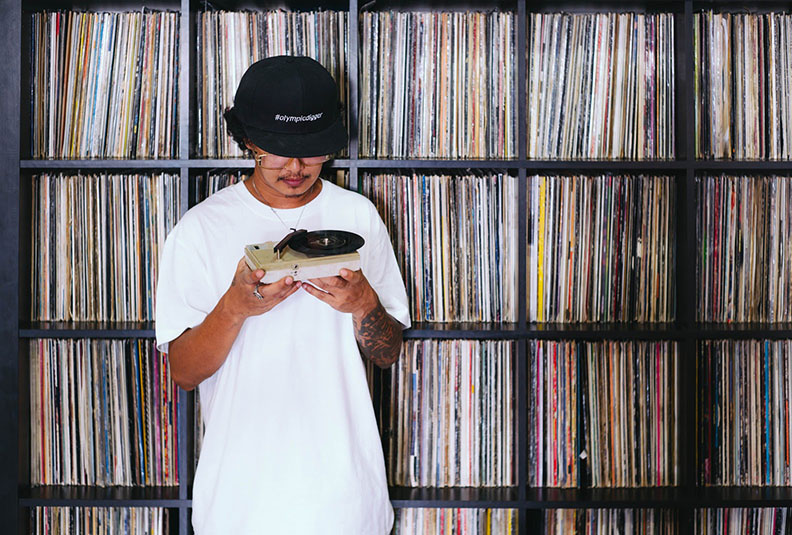 Today and Sunday, American-style vintage flea market Made By Legacy is hosting its eighth event at Fortune Town. Joining the event will be DJ Nanziee, a guy who's earned a reputation in Bangkok as one of the few remaining DJs that plays vinyl. Besides that, he runs Olympic Digger, an online community for the cities audiophiles, DJs and record collectors. Nanziee and Olympic Digger people will set up a shop and sell some of their vinyl this weekend. Expect to find everything from old school hip-hop to rock and electronica. The event will also host talks with record collectors, artist exhibitions and showcase DJs from the Beatlounge, Nite Ride, Quay Records, Phatfunk and my very own Dubway sessions crew spinning some wax.
Until next time, Dub be good to you.