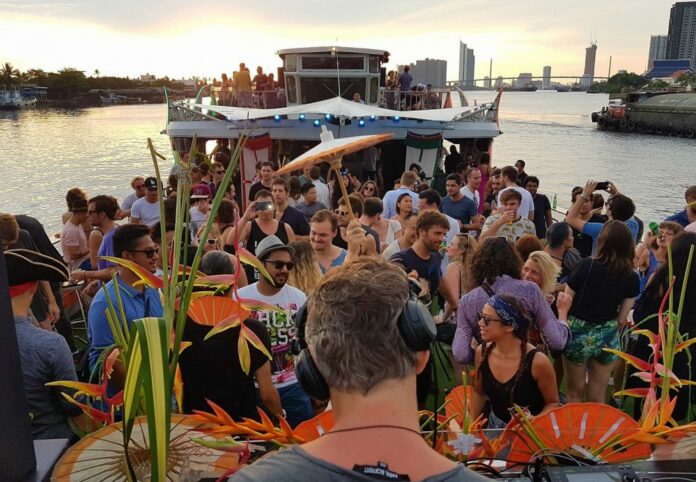 BANGKOK — Move to the beat and flow to the rhythm of the mighty Chao Phraya River as the day grows long next month when a nonprofit collective hosts its third cruise party.
Organized by Karma Klique, the Karma Kruise will will kick things up a notch when it sets sail again with an upgraded sound and lighting systems on a bigger boat capable of carrying 300.
On the boat, Karim Sahraoui of France will take open the afternoon with dance and electronic music, followed by Kuala Lumpur import Johnny Vicious. The evening closes with deep house and techno German talent Boris Rubin.
Karma Kruise 3.0 will take place May 12. Registration starts at 3pm at a dock at Asiatique the Riverfront before shoving off at 4pm. After disembarking the party boat at the Sathorn Pier under Saphan Taksin, follow the fun just up the road to Safe Room for the after-party. Naduve, Graz and Sunju Hargun will be there to deliver music from the night to early morning.
Tickets are 1,000 baht and available online.
Correction: An earlier version of this article incorrectly stated that all profits would go to support the Scholars of Sustenance Foundation. In fact, the organizer said they are spreading their donations across the course of the year.
Related stories:
Go Kruising at Boat Party, Raise Funds to Help Smoke Problem