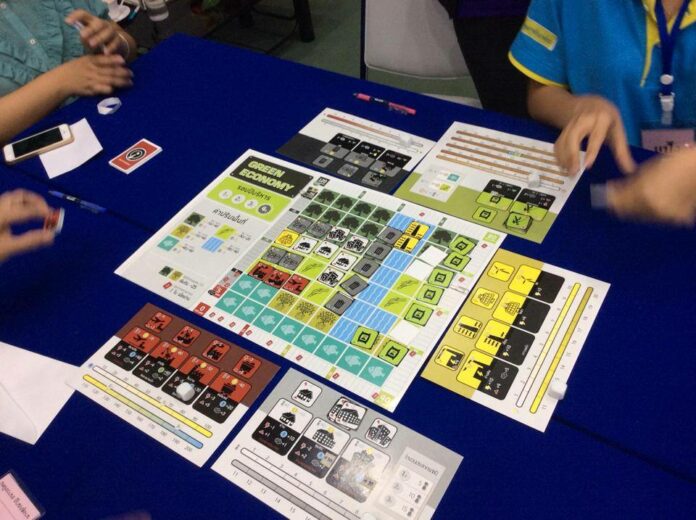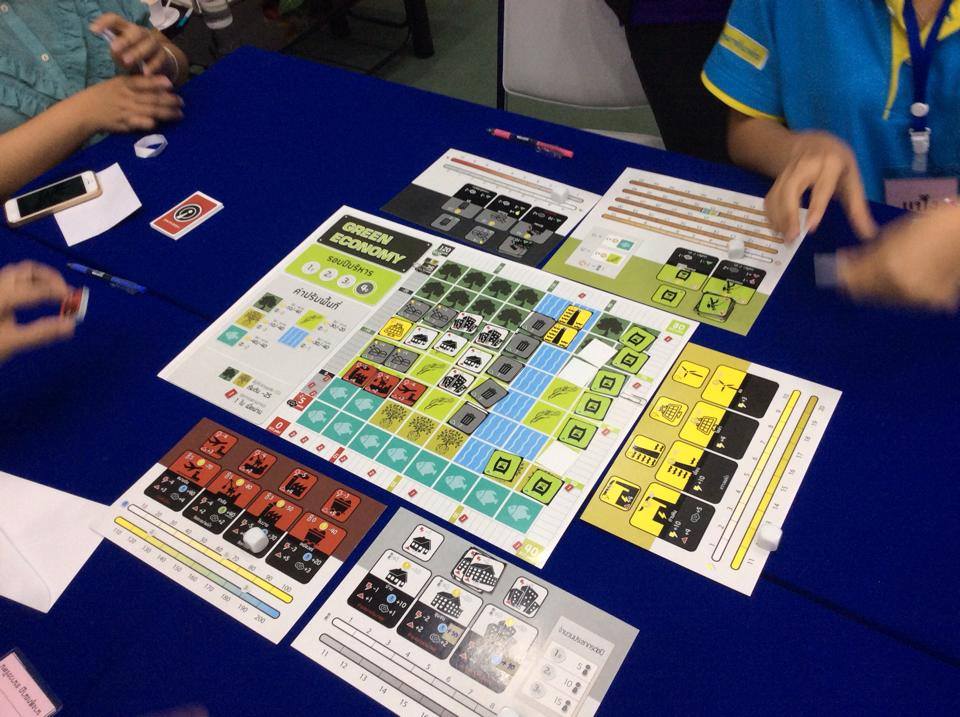 BANGKOK — Board game enthusiasts and designers will gather at a Silom library to prove there's more to gaming than just fun and games.
Master gamers and noobs alike are invited Sunday to The Reading Room, for the first in a series of month-long events taking a deeper look at the rich landscape of games that goes much deeper than Monopoly or Risk.
At the first event, Behind the Boards, archgamer Sarinee Achavanuntakul, author of "Board Game Universe," will lead a panel discussion with writer Tomorn Sookprecha on the background of tabletop games, and how history, culture and economics can be understood through them. The talk goes from 2pm to 5pm on Sunday.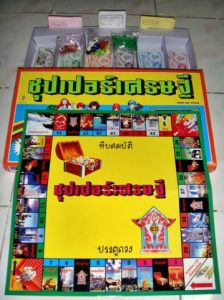 Things take an experimental turn July 17 at an experimental game workshop with board game hobbyist Teepagorn "Champ" Wuttipitayamongkoland and photographer Sirima Chaipreechawit. On July 23, join Teepagorn for a gaming session and discussion to be livestreamed for "Board Jockey," a program on YouTube channel Salmon House.
Designers from indie gameshop Deschooling Games — Dechrat Sookkamnerd, Supavich Sanguankamthorn and Peerach Saranurak — will discuss the socially aware board games they make such as Green Economy, ASEAN Line and Drought games starting at 1pm on July 31.
All are welcome to try out their educational board games after the discussion.
All events will be held in Thai, but everyone is welcome to take the games for a spin.
A small installation of games based on books and films will run from the second week of July through the end of the month. Gamers are invited to bring like-minded friends to play.
On Board will take place at The Reading Room from this Sunday until the end of July at The Reading Room on Silom Soi 19. The library-gallery-shophouse is open 1pm to 7pm, Wednesday through Sunday.
The event is presided over by Teepagorn, who takes over the library for the July installment of its ongoing Sleepover series.
Writer-director Prabda Yoon will be the man to over the mini-library for August, with September seeing the Thai Netizen Network, Social Technology Institute and Boonmee Lab.
Internationally renowned director Apichatpong Weerasethakul will fly down from Chiang Mai to put on October's installation.
Related stories:
SEA Art Crew Explore 'Discomfort' at Silom Library                                                      Paradise of the Blind: Prohibited Prints Under Assault at 'Reading Room'