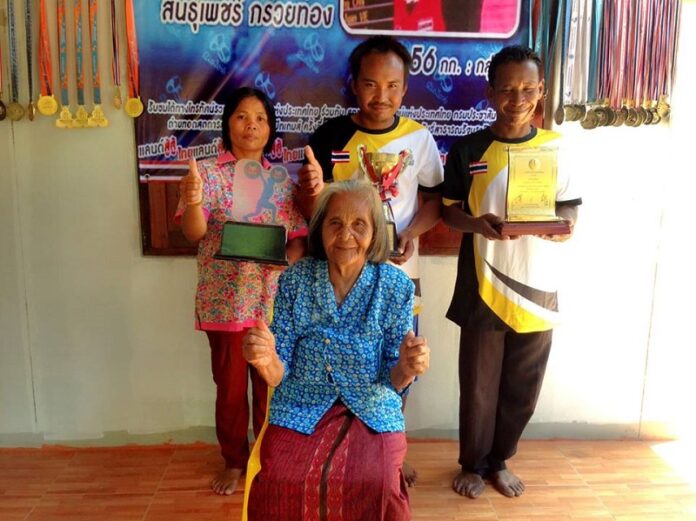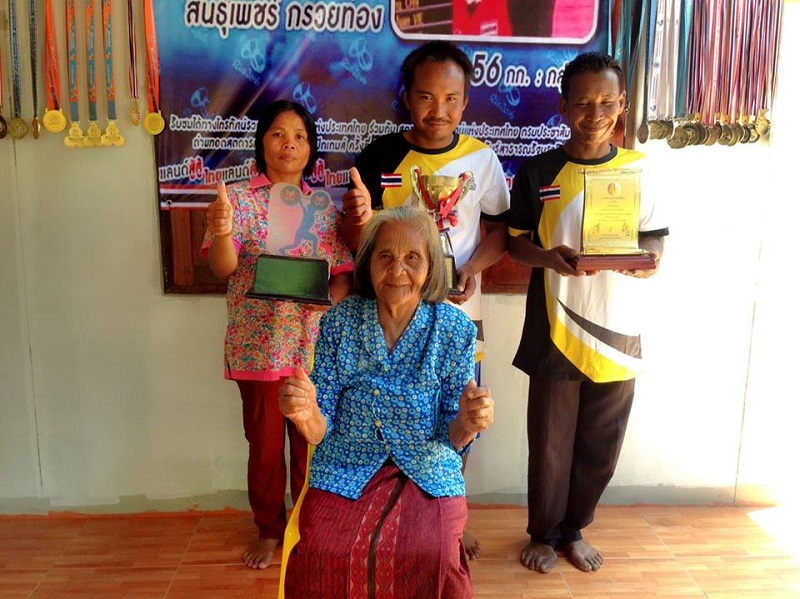 SURIN — It was an exciting morning for the grandmother of weightlifter Sinphet Kruaithong as she watched him compete in the Rio Olympics early Monday morning from their family home in Surin province.
Unfortunately while watching the 20-year-old compete at about 5am, his 82-year-old grandmother, Subin Kongthap, became overly excited, fainted and later died after relatives rushed her to hospital.
Sixteen-thousand kilometers away in Rio, Sinphet went on to win a bronze medal in the men's 56-kilogram category, becoming the first male weightlifter to medal for Thailand.
Her funeral will be held at their home in Surin's Chumphon Buri district.
Sinphet was the second Thai athlete to win a medal at the 2016 Games after fellow weightlifter Sopita Tanasan won a gold medal in the women's 48-kilogram category on Saturday.
Related stories:
Sinphet Kruaithong Wins Bronze, First Thai Male Weightlifter to Medal