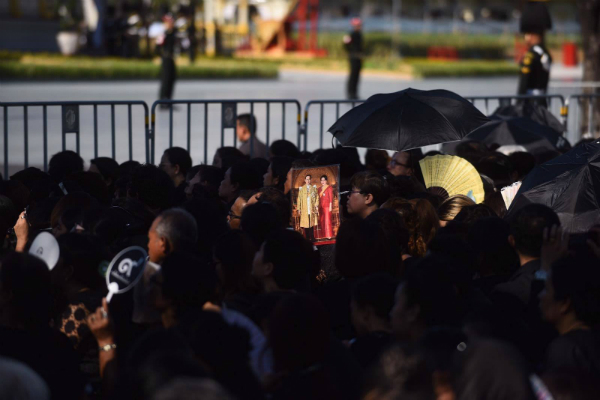 BANGKOK — The Department of Health has urged the public to refrain from drinking alcohol this week in honor of the Late King Bhumibol, a spokesman said Monday.
In a letter, the agency said alcohol should not be consumed from Oct. 25 to 29, during which the remains of the late monarch will be cremated in a much-anticipated ritual at the Sanam Luang.
The letter was widely shared on social media and interpreted as a government order, but department spokesman Asadang Ruayajin said it's not compulsory.
"This is not a law. We're merely asking for cooperation. It's not legally binding," Asadang said by phone. "We are doing this together for the king."
Consuming alcohol is considered sinful in Buddhism, and refraining from drinking is generally seen as generating good karma.
Asadang added that the Alcohol Control Board, which regulates booze sales, will not issue any ban on alcohol consumption or sales during the royal cremation ceremony. The cremation is set to take place on Oct. 26.
However, nightlife is expected to go dark, as a growing number of businesses have announced they'd shut their doors Thursday, which has also been declared a public holiday by the government.