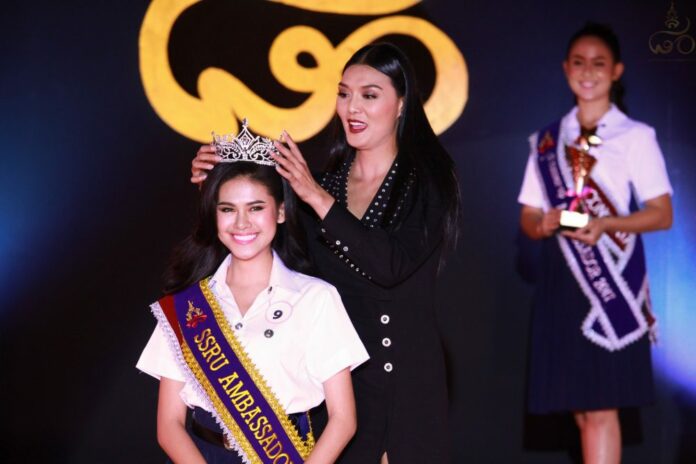 BANGKOK — The Crown Property Bureau declined to confirm reports Wednesday that it was evicting two state universities built on land it owns in Bangkok.
A representative of the agency, which manages the vast assets owned by His Majesty the King, said its executives were formulating a response to reports the palace would terminate leases with Suan Sunandha and Suan Dusit universities when they expire in five years.
"Our puu yai are in a meeting after the news got out. We have to wait for an order from them, for their statement about this," Kanpatchaya Suksai said.
The news was first reported by a real estate news site, where it quickly became the most-read story by Wednesday morning. The story quoted an unnamed bureau official as its source.
Suan Sunandha University has yet to receive formal notification, according to the secretary to its rector.
"The rector is not available for an interview, but he told me to inform the press that we have not yet received any word directly," Chothirod Phonchaimat said.
Someone answering the phone at Suan Dusit University and only identified himself as Paisarn said its rector and deans were in a meeting and could not be reached for comment. He said the university has made no internal announcement about the news.
"I saw it last night. People were forwarding it on Line," Paisarn said, referring to the popular chat application.
A former residence for King Rama VI's family members, Suan Sunandha was turned into a university by the civilian government following the 1932 revolt that overthrew absolute monarchy. The same revolution also gave birth to Suan Dusit University in 1934.
The bureau has ended leases with longtime tenants during the past year, including the Royal Turf Club, which has been in service for over a century, and Bangkok's oldest zoo. Some other nearby facilities and roads have been closed to the public as well.
With more than 16,000 acres under its oversight, the Crown Property Bureau is the largest landowner of Thailand. The properties are leased to shopping malls, corporation offices, state agencies and residences.
Related stories: