BANGKOK — The junta leader met with actors from a little-watched military-sponsored soap about soldiers on the anniversary of his 2014 coup d'etat.
Gen. Prayuth Chan-ocha dispensed advice at a meet-and-greet Tuesday morning with actors from "Nai Roi Soi Dao: Soi Dao Ma Roi Baa" (Cadet Who Aims For the Stars: Putting Stars on My Shoulders), a low-rated lakorn currently airing on army-run Channel 5 that he also hasn't watched.
"Make the story fun, but not too funny. Make it have some educational content too. I didn't watch it yet, but I will when I go home," Prayuth said,
Staff initially barred the soap's unknown actors, including Supanut Pongpasut and Dutruedee Thepwong, from entering Government House for not making appointments in advance. However, they got to meet Prayuth when he saw the cast were accompanied by director Prayoon Wongcheun, who Prayuth knows.
They weren't the only ones hoping to visit the military government's offices today. Several hundred protesters were blocked from setting out from Thammasat University campus by police.
Read: #CoupAnniversary Protest Live Blog
"Cadet Who Aims For the Stars" is a remake of a 2003 soap, also by Prayoon. The story is about military cadets who fall in love. The show airs Tuesdays and Wednesdays at 8:20pm.
According to TV Digital Watch, Channel 5 did not register a blip in the top 20 channels last week. The two top-rated channels, 7 and 3, owe their success to "Heart Concession" and "The Crown Princess," respectively.
The show has floundered despite being promoted by the junta's very own mascot "Pinky Finger Girl" (Nong Kiew Koy). Earlier this month, the show's leads along with two government employees dressed up as Nong Kiew Koy following her recent makeover to resemble a member of popular girl idol group BNK48. The video received mostly negative comments.
As he seeks to build a political base in the run-up to a possible election – February at the soonest – Prayuth has attempted to tap into the pop culture milieu, meeting pop singers and soap opera stars such as the well-received cast of immensely popular period lakorn "Bupphesaniwat."
A mass media expert from Chulalongkorn University said adding military themes to mass-appeal lakorn is an attempt to romanticize military rule, as with 2017's "Love Missions," a soap with bigger-name stars that aired on Channel 7 to passable ratings.
Pijitra Tsukamoto, a communication arts lecturer at Chulalongkorn University, said that in general, military interference in popular entertainment is more likely to be a kiss of death.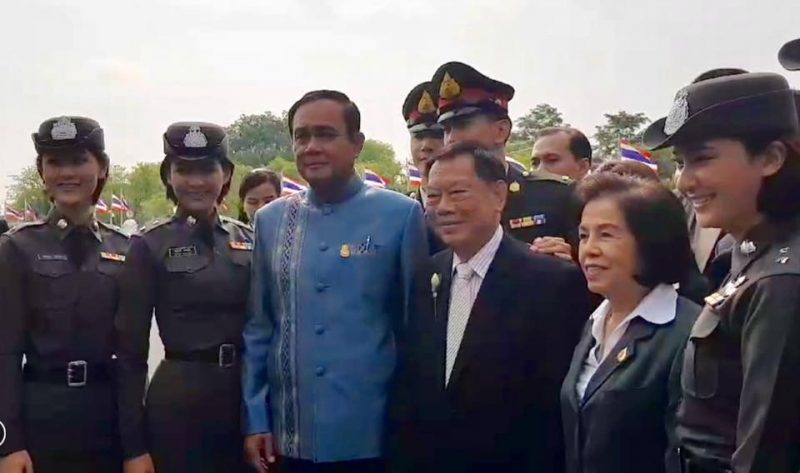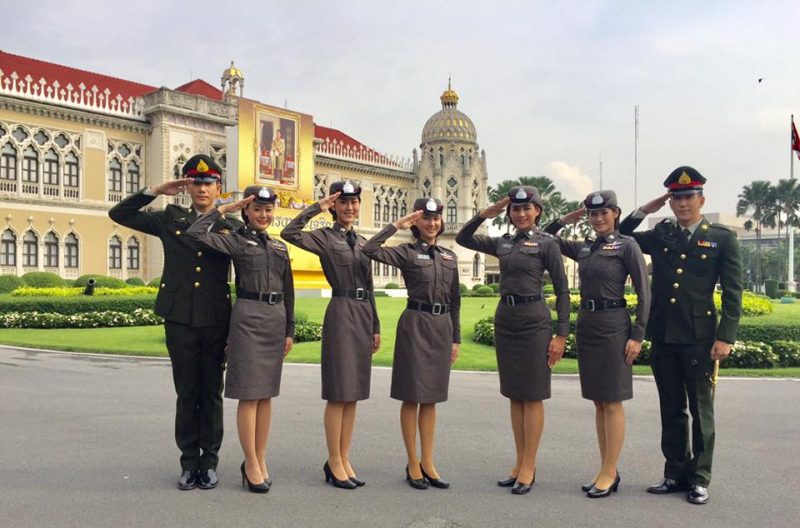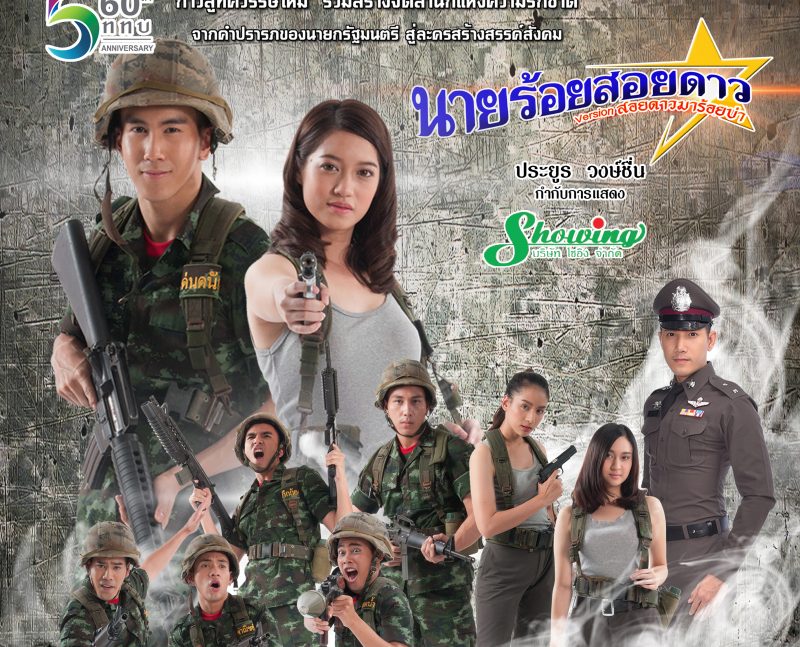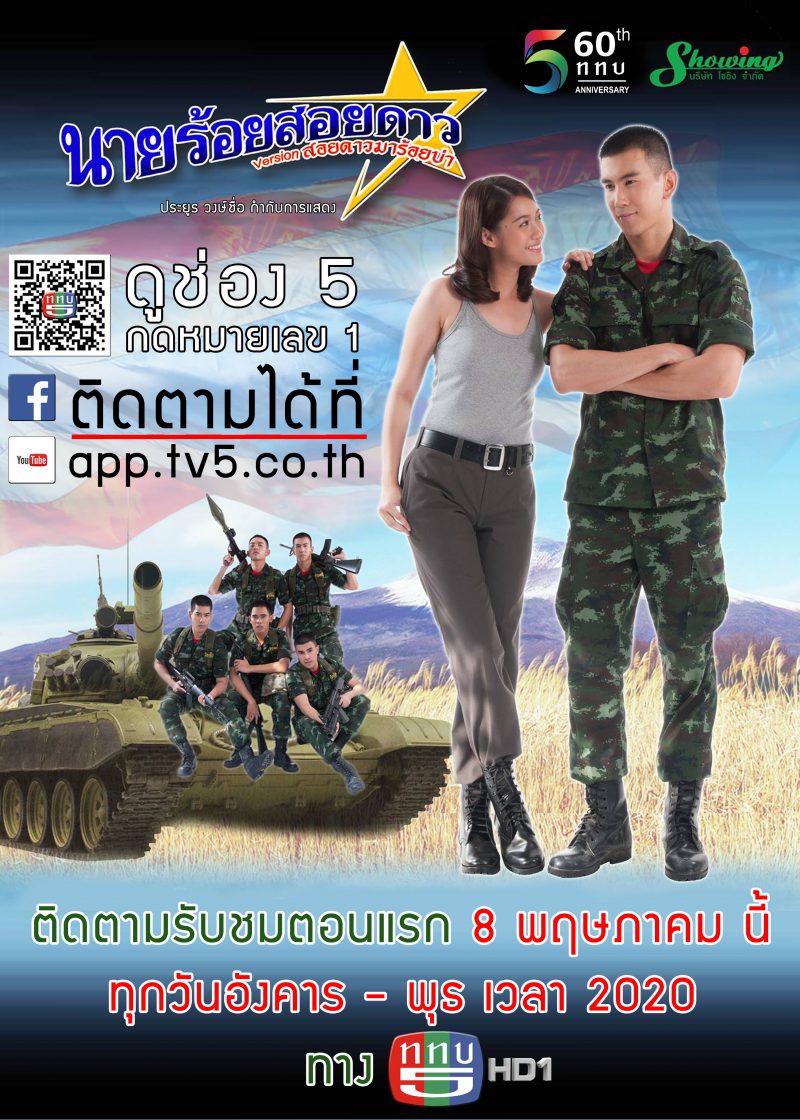 Related stories:
Junta's Offer to Pay For Soap Sequel Likely to Flop
Prayuth Jokes About Beheading Soap Actor
The Army Has a New Mascot. Run For Your Lives.