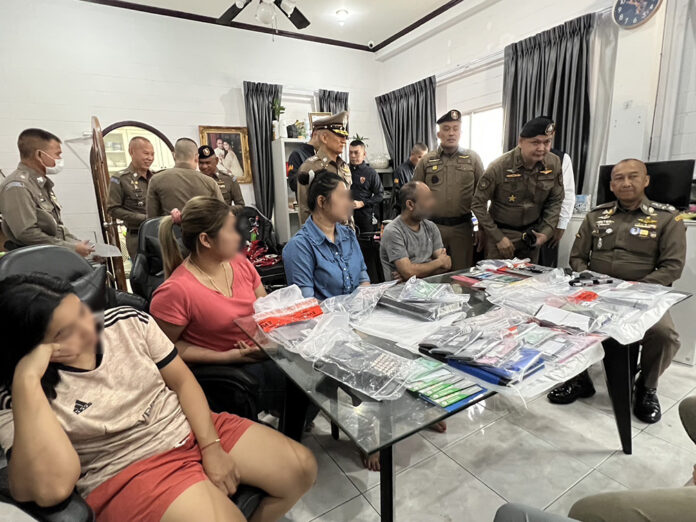 Thai police coordinated with the FBI and the U.S. Secret Service to smash 36 call center gangs in Chon Buri, Rayong, and Samut Prakan and Roi Et.
The deputy national police chief Pol. Gen. Torsak Sukvimol led the arrest team, which consisted of the Special Service Division, also known as the Commando, Chon Buri Police, officials from the Anti-Money Laundering Bureau, the Federal Bureau of Investigation (FBI) and the U.S. Secret Service, began operation on March 21, 2023
It is reported that police found several pieces of evidence at a particular house located at 388/53 Moo.10, Nong Prue sub-District, Bang Lamung District, Chon Buri. The team found several passbooks, more than 10 mobile phones, 4 cars and 1 pistol with bullets.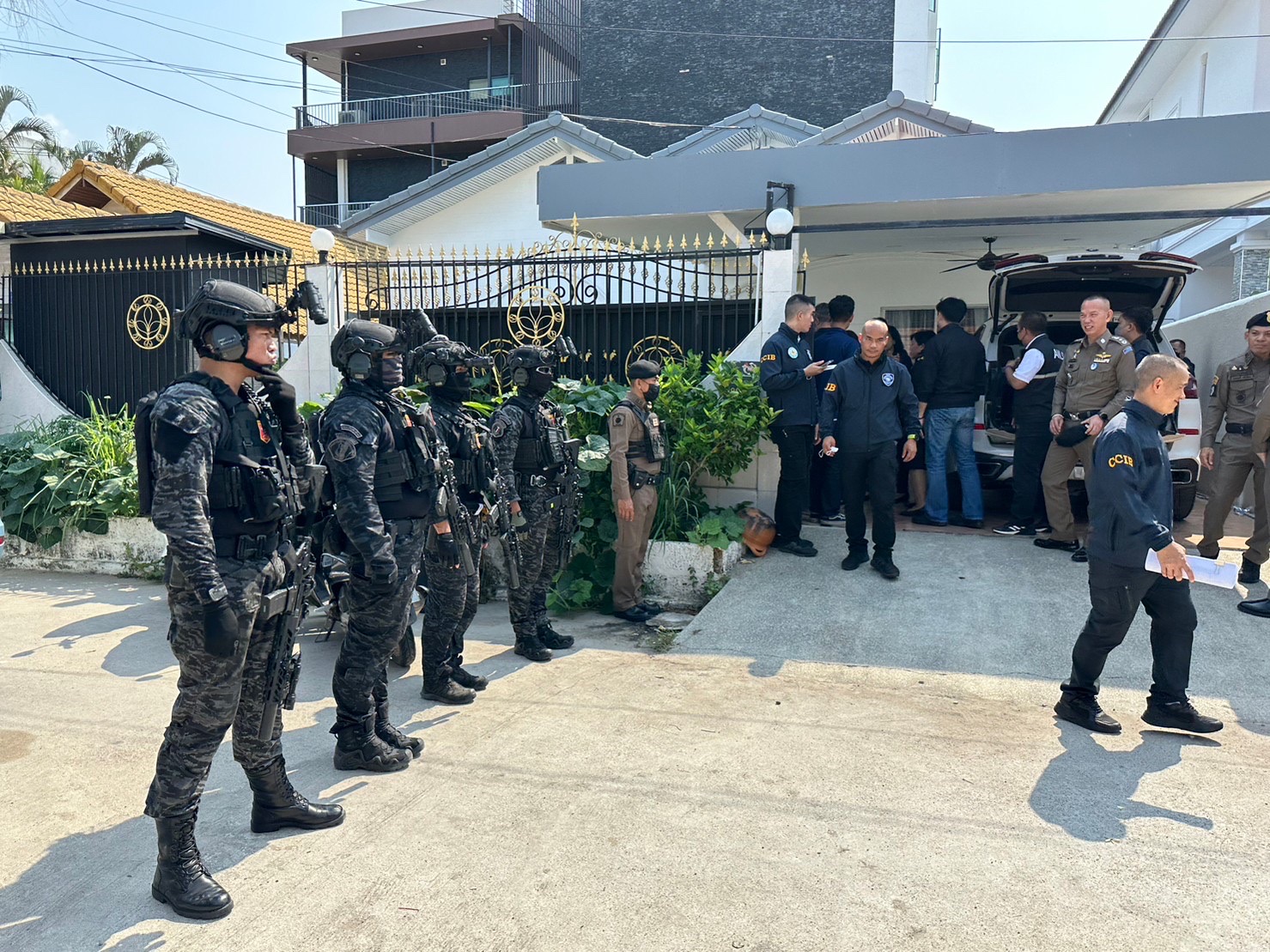 The owner of the house is an Indian man. There were also 3 Thai women present at the time of the crime. The police escorted 4 persons for questioning.
This case stems from the fact that both the FBI and the U.S. Secret Service received a report from American citizens that they had been scammed by a call centre gang posing as the FBI. The scammer duped people into believing that there were problems with money transactions and the victims' bank accounts that might be related to the illegal criminal.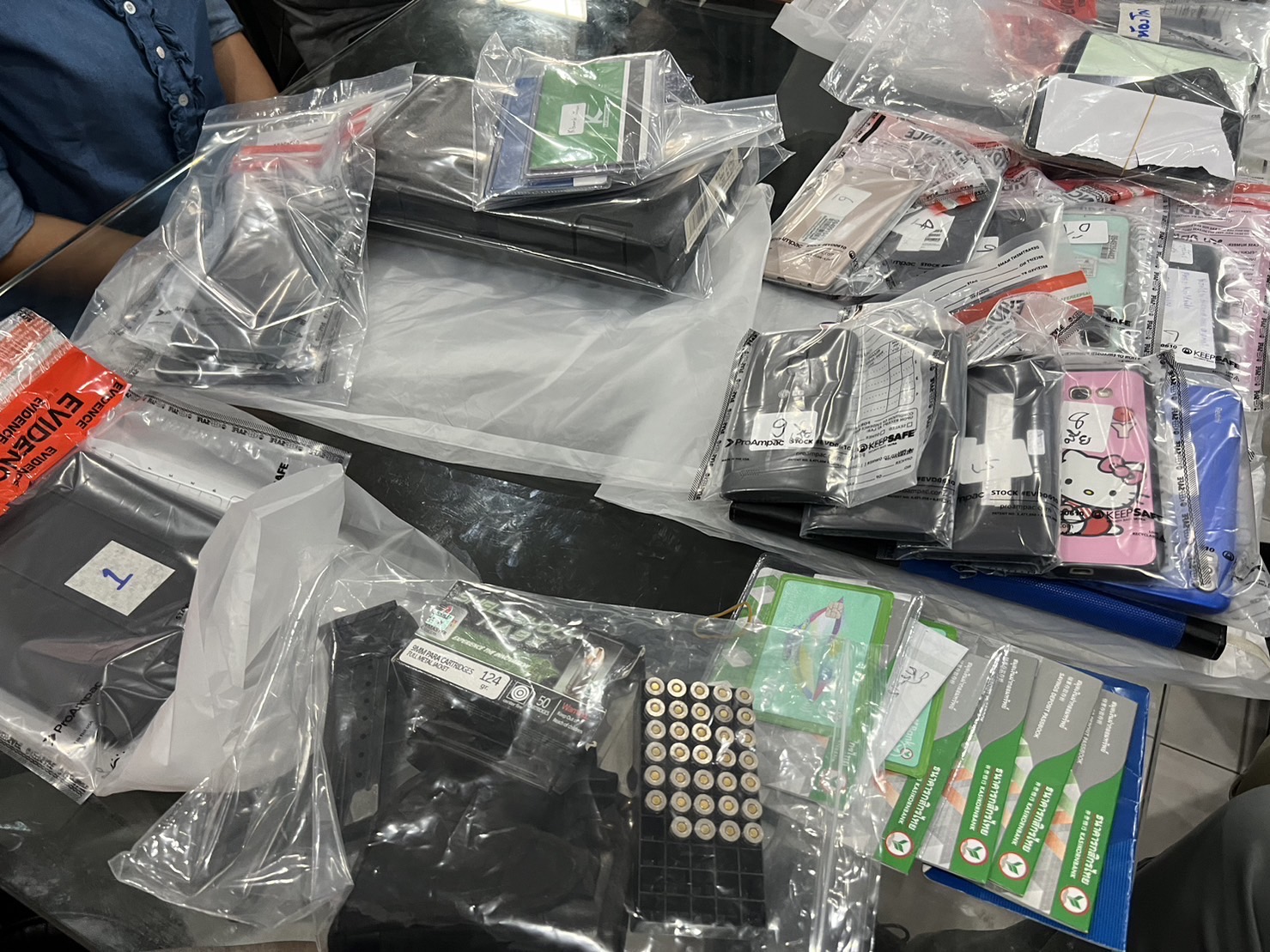 The majority of victims are older than 60. In the last 2 years, there have been more than 365 victims with damages exceeding USD 100 million or THB 3 billion. Investigations have shown that the money was transferred to Thailand. The team then extended its investigation to Thailand.
Pol. Gen. Damrongsak Kittiprapas, the Thai police chief, stressed that all services must strengthen their measures to prevent international criminals from entering Thailand and using the country as a hideout or operations centre.