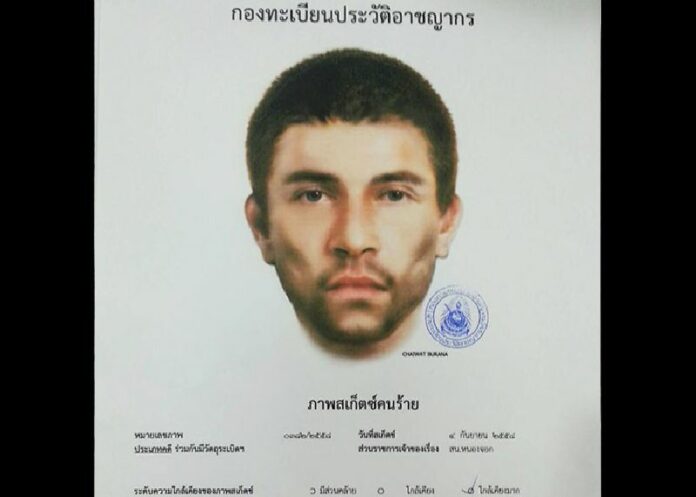 BANGKOK — A court late this afternoon approved a warrant for the arrest of Abdullah Abdullahman, the 10th suspect sought in connection with last month's bombing of the Erawan Shrine.
Little information was released about the latest suspect to emerge in the investigation or why he is considered a suspect, but a top police official said this evening the man was seen visiting an apartment police have said was used by those behind the attack.
Abdullahman, whose nationality is not identified in the warrant, is charged with possession of explosives. Police spokesman Lt. Prawuth Thawornsiri said that he had been spotted at the Poon Anan Apartments in the Nong Chok district, where on 29 Aug. a trove of bomb-making materials was discovered and the first suspect taken into custody.
---
Interactive: Who's Who in the Bangkok Bombing Investigation
---
That man, Adem Karadag, is in a Min Buri district jail. The second suspect arrested Tuesday, Yusufu Mieraili, was transferred to civilian custody today by the military, which handed him over to the Bangkok Metropolitan Police in Bangkok today.
Bombing suspect Yusufu Mieraili is transferred from military to police custody today at the Bangkok Metropolitan Police headquarters.
Bombing suspect Yusufu Mieraili at Bangkok Metropolitan Police headquarters today.
Previous arrest warrants have been issued for suspects including the suspected shrine bomber, a man thought to have dumped a bomb into a canal, several named and unidentified Turkish nationals, Mieraili and a Thai Muslim woman from Phang Nga province.
The attack killed 20 people and injured 150, mostly foreign tourists.
A third suspect was also arrested Tuesday, a Thai Muslim man from Narathiwat province named Gamarudeng Saho.
Related stories:
First Suspect Charged in Erawan Shrine Bombing
Mounting Evidence Links Bombing to Turks, Uighurs
Tests to Confirm Whether Man is 'Bangkok Bomber'
Warrants Out for Thai Woman, Foreign Man
Police Search for More Suspects After Arrest
Floundering Bomb Investigation Deepens Doubts About Competency
No Longer Whole, a Family Buries its Dead and Waits for Answers
Bangkok Bomber May Have Fled Thailand: Police
Man Dropped Bag into Water Night Before Sathorn Pier Blast
Seen Often on Sathorn 10, Suspect Thought to Use Fake Turkish Passport
Leaked Police Report Tracks Lead Suspect Before, After Bombing
1M Baht Bounty for Bangkok Bomb Suspect
Bangkok Shrine Bombing: Those Who Died
Despite Lack of Evidence, Thai Media Points Blame at Uighurs
Tourists Narrowly Escape Second Bangkok Bombing in 24 Hours
Bangkok Shrine Bombing: Police Hunt Backpack Man
Tourists Among 19 Killed by Bomb at Bangkok's Erawan Shrine
To reach us about this article or another matter, please contact us by e-mail at: [email protected]th.