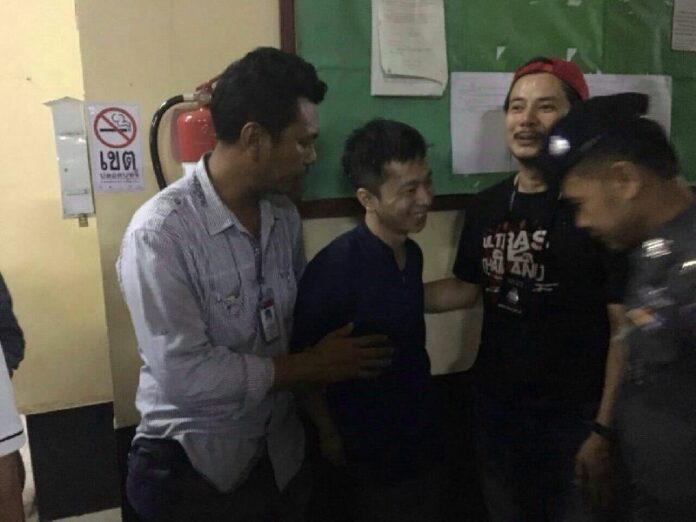 NAKHON SAWAN — The suspected leader of the gang which attempted to rob a gun store in Bangkok yesterday was discovered in Nakhon Sawan's province Friday night riding an overnight train to the north.
Yang Zheng, 30, was on a train bound for Chiang Mai when he was apprehended by police. Police were tipped off by a witness who later told police that they had seen a man who they believed to be Zheng, buying a ticket to Chiang Mai from Hua Lamphong station.
Police believe Zheng was attempting  to flee to his home in China. He entered Thailand on Sunday with a tourist visa according to immigration records.
National police chief Gen. Chakthip Chaijinda is traveling to Nakhon Sawan to question the suspect.
According to Geng Ma, one of the suspects from Friday's bungled robbery, the gang attempted to steal guns under orders from Zheng. Zheng  left Bangkok after the four would-be robbers under his command were arrested by police Friday morning.
Xingjun Wu, 39, one of the three suspects shot in a gun battle died at a hospital Friday afternoon.
Related stories
Gunshop Heist Suspect Dies, Footage Shows Motorbike Street Justice
Five Injured After Attempted Robbery at Chinatown Gun Shop