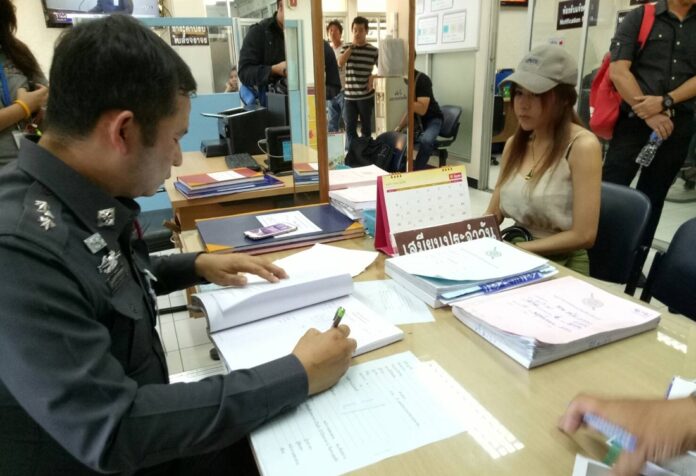 BANGKOK — Drugs were found in the system of a successful online personality who crashed her BMW into eight cars on a busy road in Bangkok earlier this month, police said Tuesday.
Citing a hospital lab test result, police charged  Kritrada "Zomy" Tabtimphol with driving under the influence of narcotics, reckless driving, driving without a license and causing damages and injuries with her driving. Kritrada denied the first two charges and conceded the rest, a police officer said.
"She confessed to only two charges," Col. Arkom Chantanalat, chief of Huai Khwang police, said by telephone. "She contested the reckless driving, too. She said it wasn't her fault, she said some cars were blocking her way."
Arkom identified the drug as methamphetamine.
Kritrada is a successful online entrepreneur and model who earns enough to be among those known as "Millionaire Pretties."
She caused traffic mayhem on Nov. 1 when she rear-ended eight other cars during rush hour in front of the Esplanade shopping mall on Ratchadapisek Road. Police said three people were injured.
The erratic behavior she exhibited after exiting her car caught widespread attention online: She stepped out after the crash and shouted there was a bomb in her car. She also prayed and danced when policemen tried to question her about the incident. She later fainted at the police station and was taken to hospital by her family.
She was tested for alcohol and drugs at the hospital, the results of which were only sent to investigators on Monday, police said.
Kritrada was released on bail after reporting to police today.
"Her behavior did not indicate that she would flee the country," he said.
Police will now collect evidence and eyewitness testimony before sending the case to the prosecutor, he added.