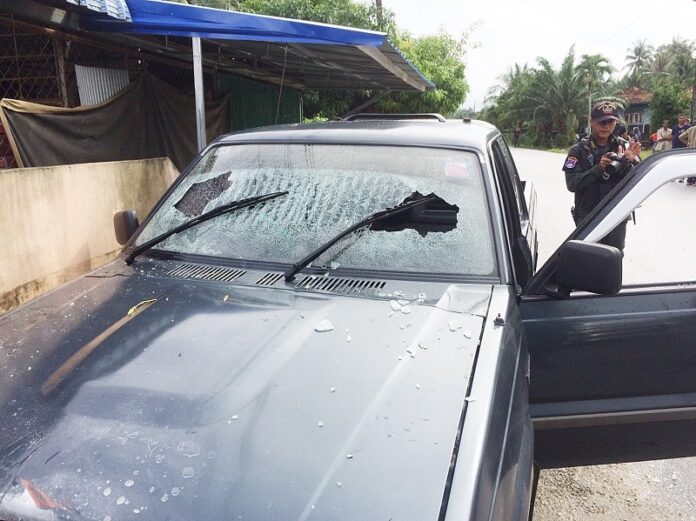 PATTANI — Three people were killed in two shootings Tuesday morning in the southern border province of Pattani.
Two of those killed were a village headman and a defense volunteer. Police would not yet conclude the attacks had been carried out by militants involved in the southern insurgency movement, as they were investigating. No suspects have been identified.
The first shooting took place at 8:30am in the Nong Chik district. A 43-year-old Volunteer Defense Corps member, Thawat Pongsuwan, was riding his motorcycle to pick up his daughter with his wife, Papimon Chaikong, 31, when two men on a motorcycle chased them and fired gunshots. Both died at the scene.
About an hour later, this time in Yaring district, village headman Pradub Mainjon was driving his car before he was shot dead. His wife, Amporn Mainjon, was severely injured and was taken for treatment to a hospital.
"We think it was aimed at causing unrest though we haven't cut personal issue out of the possible motive," said Col. Montri Kongwatmai of Yaring Police Station.
Shootings and bombings take place often in Pattani province, a major area in which the separatist movement operates. However, police usually reserve their judgment when determining links to the group.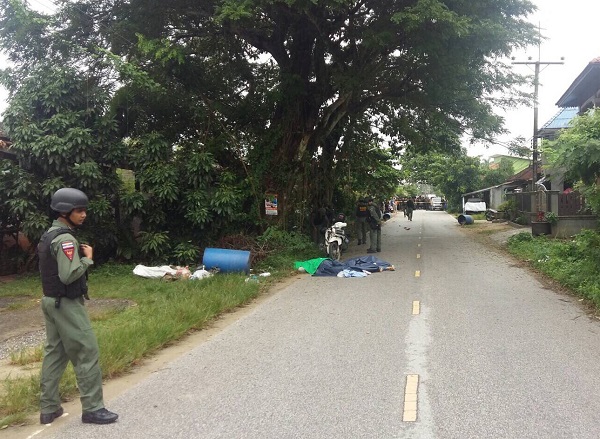 Related stories:
Pattani Car Bomb Destroys Gas Station, Injures 3
Bomb Wounds 2 in Pattani as Crown Prince Arrives
Teacher Shot Dead at Pattani School