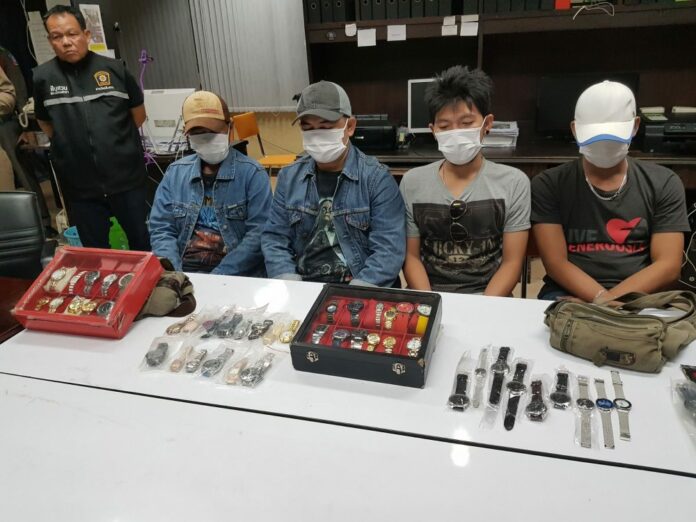 PATTAYA — A group of watch sellers in the resort town of Pattaya were arrested Wednesday for allegedly starting a punching match with American soldiers in town for a joint military exercise.
The six vendors were charged with selling counterfeit goods. Two of them were charged with assault for the Saturday brawl – footage of which later surfaced on social media and drew outrage and fined 5,000 baht.
Police said the head vendor, Uthit Suthok, told investigators the group was hawking timepieces to six Americans on Saturday. The soldiers spent some time examining the watches before throwing them to the ground, police said at a Wednesday news conference.
A heated argument broke out, and the vendors started fighting with the soldiers, police said.
Tourism police inspector Piyapong Ensan said the Americans were visiting Pattaya after participating in Cobra Gold, an annual joint military drill between Thailand, the United States and about two dozen other participants or observers.
The American soldiers were also fined 1,000 baht each for engaging in the fight, he said.