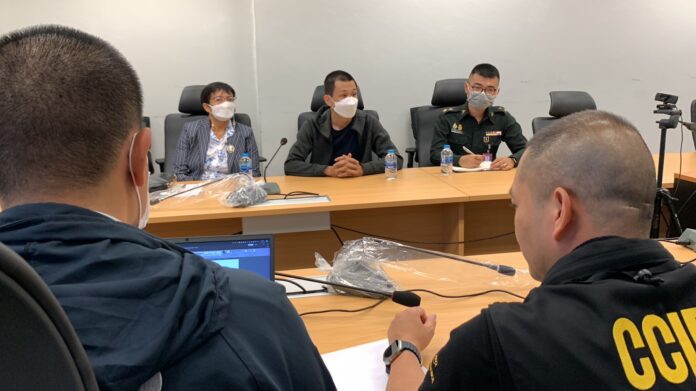 BANGKOK — The hacker accused of stealing and trying to sell personal data of almost every Thai citizen on Wednesday turned himself in to police after hiding to avoid arrest for weeks.
Sgt. Maj. Khemarat Boonchuay arrived at the Cyber Crime Investigation Bureau this morning where he and his wife were being questioned by police as of publication time. Police said the suspect remained silent.
Khemarat, a soldier serving the army's transportation department, was identified by police to be the hacker behind the pseudonym 9Near who threatened to reveal personal data of 55 million Thai citizens believed to be stolen from the government's Mor Prom vaccination application.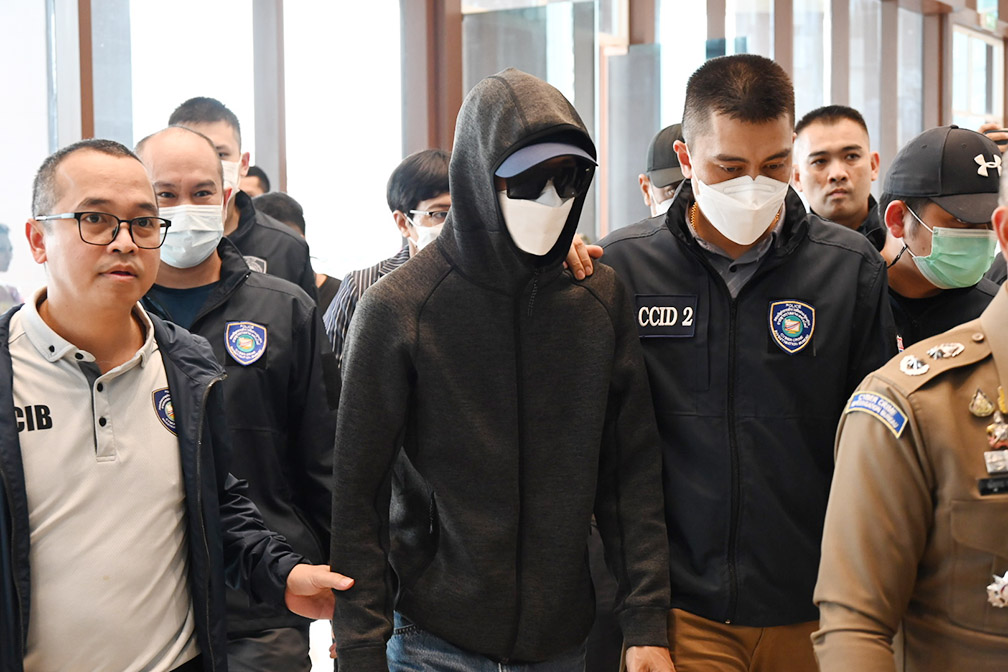 It remains unclear how the hacker managed to breach the database and what his motives were. Digital economy minister Chaiwut Thanakamanusorn played down speculations that the suspect was politically motivated and said he was just vying for fame.
"He is not involved with politics or the election, but some political groups use this incident to discredit," Chaiwut said. "We know that the suspect has not sold or used the data, but he just posted it on social media to create some buzz."
An arrest warrant for Khemarat was issued earlier this month on charges under the Computer Crime Act and Personal Data Protection Act.
Police previously failed to arrest the suspect after he was identified as the hacker and a warrant for his arrest was issued on Apr. 2. The cybercrime police commander said the suspect could not be located since his phone was switched off.
"We issued a letter summoning the suspect to the suspect's agency, but they said the suspect could not be reached because his phone was switched off," Pol. Lt. Gen. Worawat Watnakornbancha said Friday. "His wife was nowhere to be found either."
The army also appeared to distance themselves from the hacker, saying he was acting under his personal capacity. The suspect was suspended from his active duties after a warrant was out for his arrest.
"This is personal wrongdoing and has nothing to do with his military service," army's spokeswoman Sirichan Ngathong said Sunday. "He serves as a driver and is not involved with IT duties."