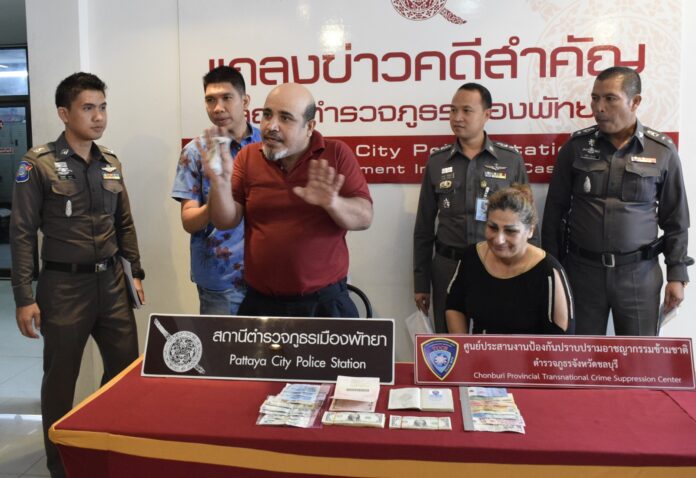 PATTAYA — Two foreign nationals were arrested Sunday in Pattaya for allegedly stealing from foreign tourists.
Polat Ibrahim, 44 of Turkey, and Sadena Hamedani, 45 of Iran, were accused of befriending tourists then snatching their cash when they were not looking, according to police. Both suspects deny the allegations.
Deputy Chonburi police commander Trairong Pewpan said it's still unclear how many people were victims of the crime spree.
"We're expanding the investigation," Col. Trairong said Monday.
According to Trairong, police received complaints from many tourists, "mostly Chinese, Indian and Korean," that they were approached by two "Middle Eastern-looking people" who chatted them up and asked them about currency exchange.
"They asked to see their money. When the victims let their guard down, the suspects snatched their cash and fled the scene," Trairong said.
The police colonel said he has sufficient evidence to implicate Ibrahim and Hamedani, including security camera footage.
Ibrahim and Hamedani have been charged with nighttime theft using a vehicle, which carries a stronger penalty. They have also been charged with overstaying their visas, Trairong said.
Related stories:
Tourist Safety Pattaya's No. 1 Priority, New Police Chief Says
Young Recidivist Arrested for Snatching Tourist's Bag in Pattaya