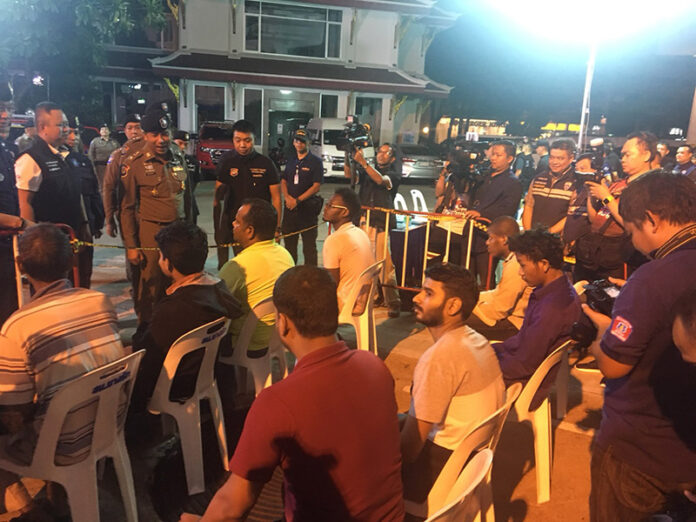 BANGKOK — More than 100 foreigners were arrested Thursday night in yet another raid targeting schools, hotels and restaurants nationwide.
The latest round of the tourist police's weekly operation saw 110 foreigners rounded up from 83 locations across the country for allegedly overstaying their visas, entering the country illegally or committing drug-related crimes.
Germans, Russians, Indians, Nigerians, Cambodians, Burmese and Vietnamese were among those arrested.
Tourist police chief Maj. Gen. Surachet Hakpan said the stepped-up crackdown has seen 1,517 foreigners arrested in 29 raids.
Related stories:
44 More Foreigners Arrested in Raids Nationwide
Dozens of Foreigners Arrested in School Raids Nationwide