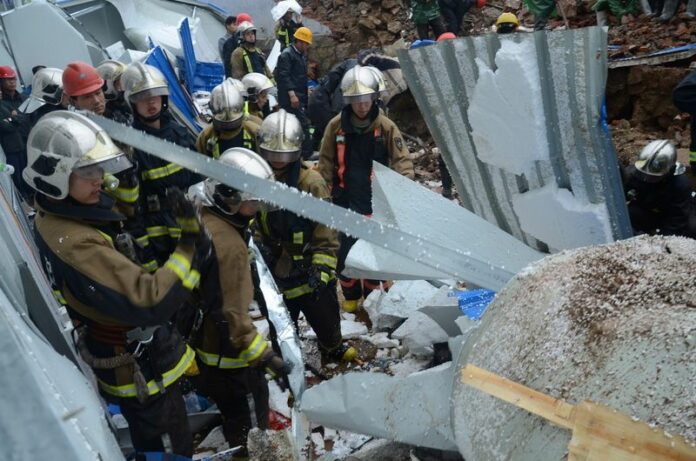 BEIJING (DPA) — Eighteen people were killed and three injured Sunday when a factory wall collapsed as a result of heavy rainfall in the eastern Chinese city of Qingdao, state media reported.
The wall collapsed on to temporary housing where 40 workers had gathered, the Shandong province government said. Three people were taken to a nearby hospital for medical treatment.
Local authorities have launched an investigation into the collapse, which occured after the wall became waterlogged due to a heavy rainstorm.
The eastern coastal region has been drenched by heavy rainfall in recent days.
One person was killed in Hunan province after the weather conditions triggered a landslide in the Jinwutan township, while another person was found dead in the southern Guangxi Zhuang region.
The rainfall has also disrupted traffic, rail services, power and telecommunications. Some 54,000 people in Guangdong and Hunan province have been evacuated from their homes.