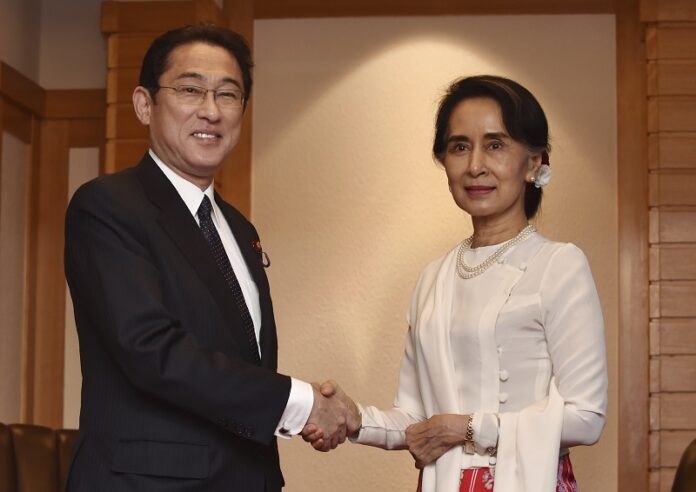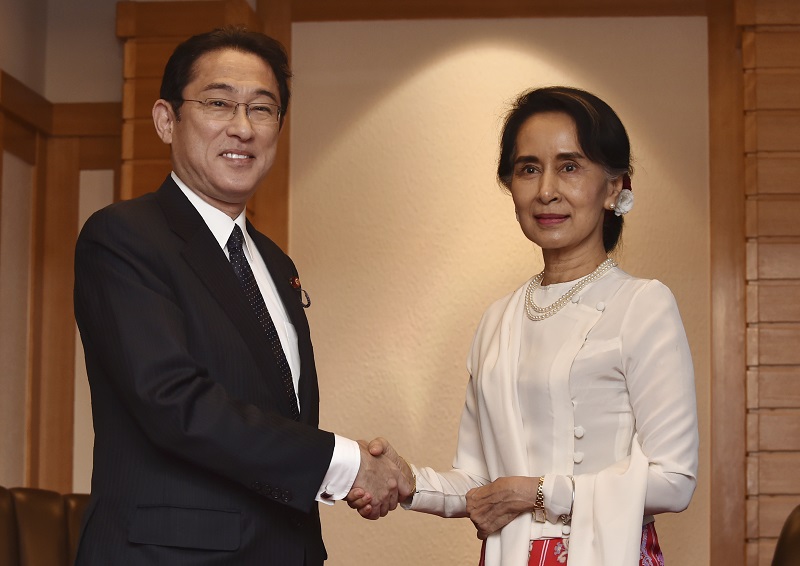 TOKYO — Myanmar's leader Aung San Suu Kyi says her government is dealing with the situation in Rakhine under the principle of rule of law.
Japan's Foreign Ministry said in a statement that Suu Kyi made the remark in a meeting with the Japanese Foreign Minister Fumio Kishida in Tokyo on Thursday.
Human rights groups have raised alarm over a three-week surge in violence by security forces in Rakhine. The state is home to many Rohingya Muslims. The violence followed the killings of nine police officers at border posts on Oct. 9.
The Foreign Ministry said Suu Kyi said the situation is extremely delicate and must be handled with care.
Suu Kyi is on a five-day visit to Japan.