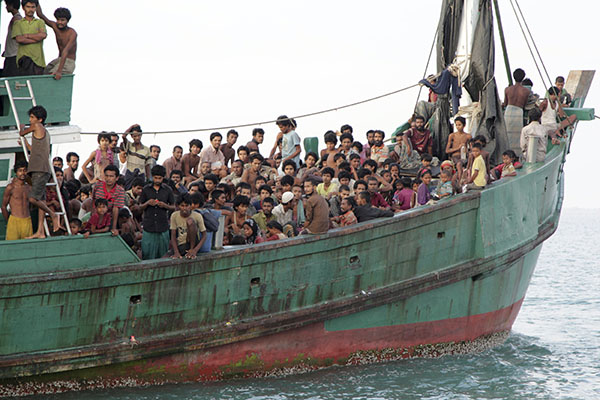 COLOMBO, Sri Lanka — Sri Lanka's navy has arrested 32 people suspected to be Rohingya refugees and their Indian traffickers off the country's northern coast.
Navy spokesman Chaminda Walakuluge says a coast guard patrol observed the boat entering Sri Lankan waters Sunday. The 30 passengers from Myanmar included 16 children, including an infant just 15 days old and a 4-month-old baby. The two Indians were suspected to be their traffickers.
Walakuluge said that the suspects have been handed over to police for further inquiries.