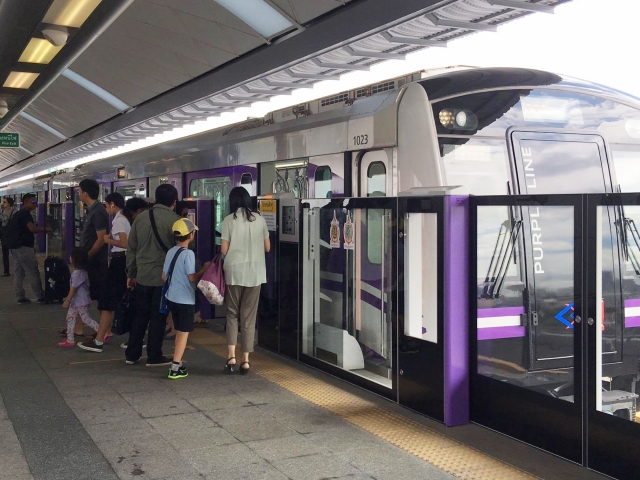 BANGKOK — Discounted fares meant to spur use of the MRT Purple Line will raise to their normal levels when November rolls around.
The maximum fare for rides between the terminal stations of Tao Poon to Khlong Bang Phai will rise from 29 baht to 42 baht starting Nov. 1.
"At first we planned to keep the fee reduction until the end of the year, but due to the Tao Poon–Bang Sue link there has been an increase in commuters," Litthika Supharat, deputy director of the managing department of the Mass Rapid Transit Authority of Thailand said Monday.
Read: Purple Line Train Offers Discount, But Not For Everyone
The MRT Purple Line opened in August 2016 with reduced fares to increase ridership, which at first averaged only 20,000 per day. Litthika says that number has increased to around 47,000 daily riders.
The line, which serves northwest metro Bangkok, got a boost when a missing link connecting it to the MRT Blue Line via MRT Bang Sue opened in August, eliminating an unfortunate shuttle transfer.
Related stories:
Purple Line 'Missing Link' to Open in August