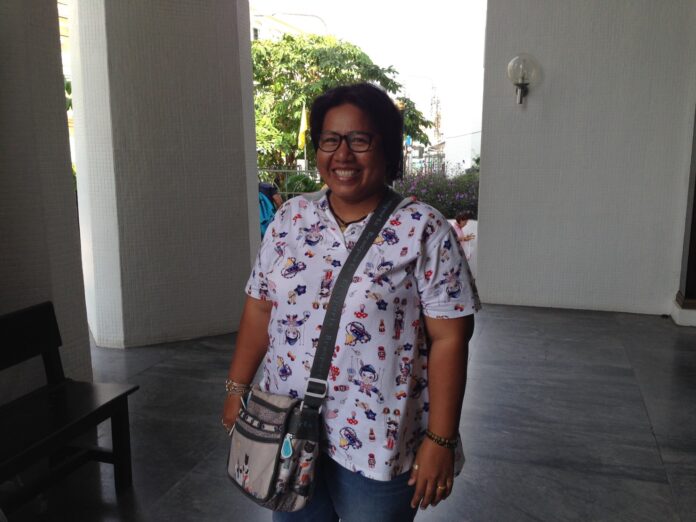 BANGKOK — Two months and waves of outrage later, police Thursday announced they would not pursue a criminal case against a woman accused of insulting the monarchy by staying silent.
Patnaree Chankij, whose son Sirawith Seritiwat regularly campaigns against the military regime, was slapped with a royal defamation charge in May after she reportedly responded to allegedly offensive messages about the monarchy sent via private Facebook chat with jaa, an acknowledgment similar to "uh-huh."
Activist's Mother Defamed Monarchy With Her Silence, Police Say
The case, which seemed to set a new precedent for actions deemed libelous toward the Royal Family at the time, likely came to an end Thursday when a police investigator told the military court he no longer recommended prosecution of the 40-year-old.
Pavinee Chumsri, a member of the Thai Lawyers for Human Rights, said military attorneys could still take up the case and indict Patnaree anyway, but the possibility is a remote one, especially as the order was signed by Chakthip Chaijinda, the chief of Royal Thai Police himself.
"This is a good sign," Pavinee said by telephone. "Generally, if the police commissioner signs an order like this, the case is most likely over."
Police did not cite any reason for their change of heart in the no-prosecution notice filed to the court. Lt. Col. Sanpetch Nuthong, the chief investigator, declined to discuss the matter.
"It's a sensitive matter," Sanpetch said when reached for comment.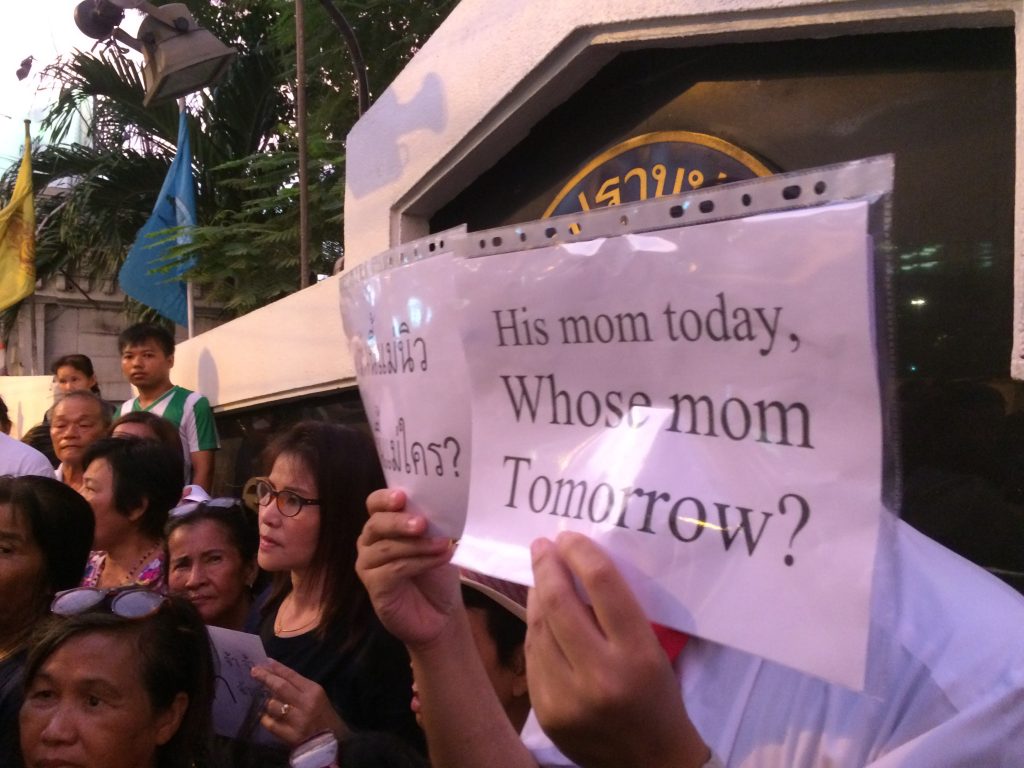 On May 6, Patnaree was arrested and charged with insulting the monarchy, a crime also known as lese majeste. Her activist son Sirawith, a persistent junta critic, complained they were using her to get at him.
Her arrest prompted protests calling for her release and reform of the lese majeste law, which has been enforced with growing severity under the military regime. It also prompted a wave of paranoia over how authorities gained access to private Facebook messages.
In the police report of Patnaree's arrest, which was later circulated online, investigators said Patnaree raised no objection when someone sent critical remarks about the Royal Family to her in the private Facebook chat.
Patnaree reportedly responded with the word jaa, a Thai word generally denoting casual acknowledgement in a conversation.
Although police commanders insisted Patnaree did much more than type jaa, they never produced any evidence.
Lese majeste is punishable by up to 15 years in prison per offense.
The person Patnaree was allegedly talking to, an activist called Burin Intin, was also charged with lese majeste for a separate offense. He's currently held at Bangkok Remand Prison awaiting trial in the military court.
Related stories:
Detained Facebookers Allege Chat Evidence Obtained Illegally
Singer Gets 7 Years for Lese Majeste, Must Write 'Reconciliation Song'