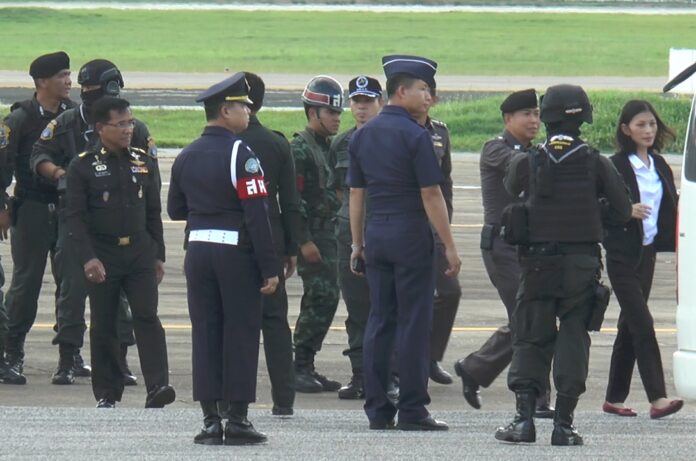 CHIANG MAI — Two days before a referendum in which voters will accept or reject a new constitution, the crackdown on any opposition to the charter continues with two new arrests Friday.
Police said they arrested a pair associated with a group of former politicians and bureaucrats in Chiang Mai who allegedly "misrepresented" the charter draft in undelivered letters to supporters. Eleven people, including a former MP and a mayor, are already jailed and awaiting trial on the same charge.
Politicians Charged for 'Distorting Constitution' in Private Letters
The two new suspects are Tewarat Rinta and Netitat Apiratimai, who worked as a driver and secretary for jailed mayor Kachen Jeakkhachorn, respectively.
Police will interrogate Tewarat and Netitat before sending them to a military court for a custody hearing within 48 hours, Chiang Mai police commander Montree Samboonnanond told reporters Friday.
The other 11 suspects were denied bail Thursday.
All the suspects stand accused of "distorting" the charter in the batches of letters, which were intercepted and seized at post offices before they were delivered. The authorities have never disclosed what the letters said.
For the alleged crime, they face severe charges of insurrection, conspiring against law enforcement and violating the draconian referendum law, which vaguely criminalized any attempt to "mislead" the public to vote for or against the constitution under penalty of a decade in jail.
Related stories:
Politician Faces Week-Long Interrogation on Army Base Without Lawyer