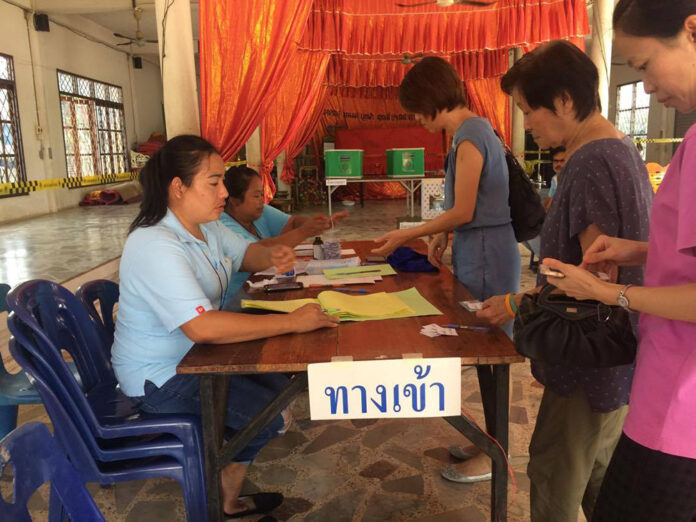 BANGKOK — Polls close in about one hour in Sunday's charter referendum, which saw brisk morning voting lead reports of moderate to high turnout, while some voters complained they lacked adequate information to make an informed choice.
North of Bangkok at an Ayutthaya province voting center, officials said more than 40 percent of registered voters came to exercise their rights between 8am and 11am.
Follow: #ThaiReferendum Live Blog
"People are quite enthusiastic," said Chatmingkon Khampiranon, oversaw the polling station inside Wat Tha Karong. Ayutthaya has 1,036 polling stations serving more than 630,000 voters. The largest constituencies are in Bangkok, Korat, Khon Kaen, Ubon Ratchathani and Chiang Mai.
The top elections official, Supachai Somcharoen, estimated about half of eligible voters had cast ballots by the afternoon, though he said the Election Commission does not publicize turnout data until the polls close.
"As far as I know, from what I've been briefed and what I see, there's over 50 percent already," Supachai said. "Some constituencies also report a figure above 50 percent."
Despite the noon heat, people streamed into voting booths set up in the parking lot of Seafood Market on Soi Sukhumvit 24 in Bangkok.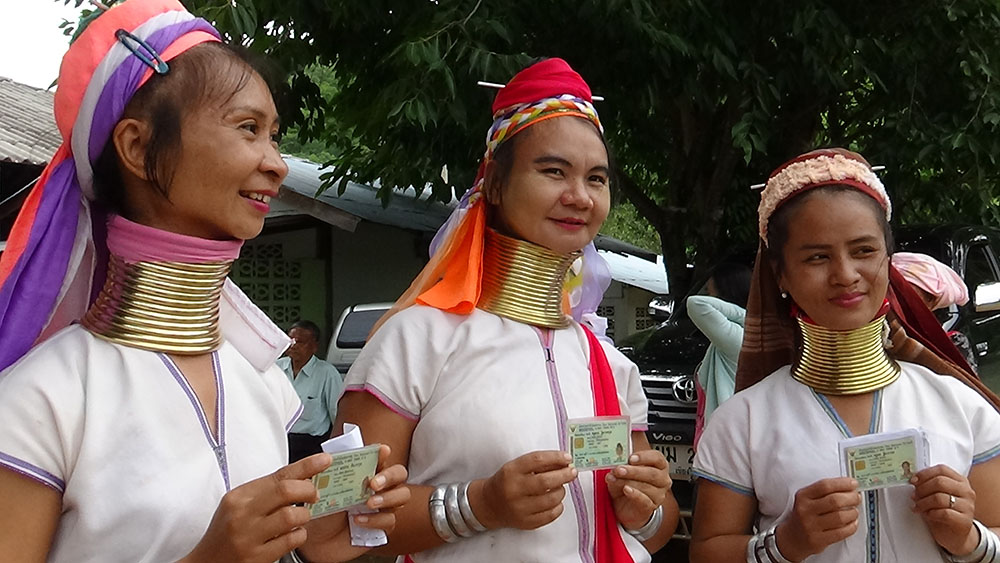 Officers at each said the turnout was low, but believed the number would increase in the afternoon. An officer assigned to Station 14 said turnout there had yet to reach 20 percent by noon. There were no soldiers there, but police officers stood by monitoring.
There do not seem to be any complaints so far of direct interference at the polls by members of the military.
No soldiers were visible at several polling stations in Prachinburi province.
Phimpitcha Chuekhaopim, a school teacher, came in the afternoon with her family to a polling station in the Si Maha Phot district said there were much fewer people than she expected.
"It's pretty quiet. The percentage of voters is very low here," Phimpitcha said. "People are probably already bored of Thai politics."
Phimpitcha said that it's important to come out to vote because the charter will affect her generation.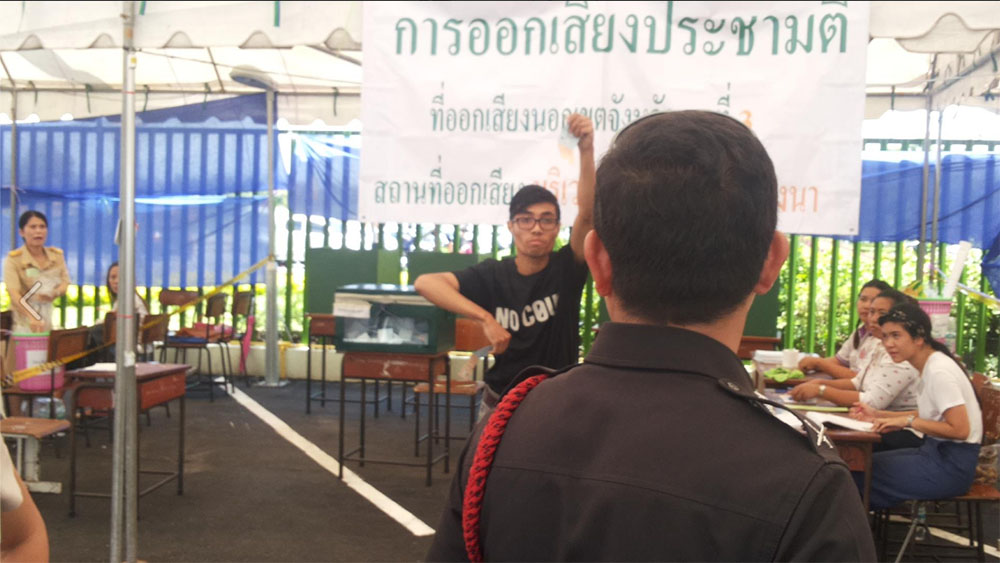 In Phang Nga province, some constituencies saw more than 60 percent turnout. All the way south in Narathiwat, anecdotal accounts had turnout low by the afternoon, with some stations receiving less than 30 percent of voters.
Narathiwat has been rocked by series of small explosions since Saturday, seeming timed to signal their stance to the authorities. Seven bombs went off in the province on Saturday, and two more went off today, though no injuries were reported.
Voting seemed orderly with only minor incidents reported so far including the arrest of an activist who ripped his ballot apart to protest the legitimacy of the poll,and elderly voters arrested for damaging the ballot papers, perhaps unintentionally.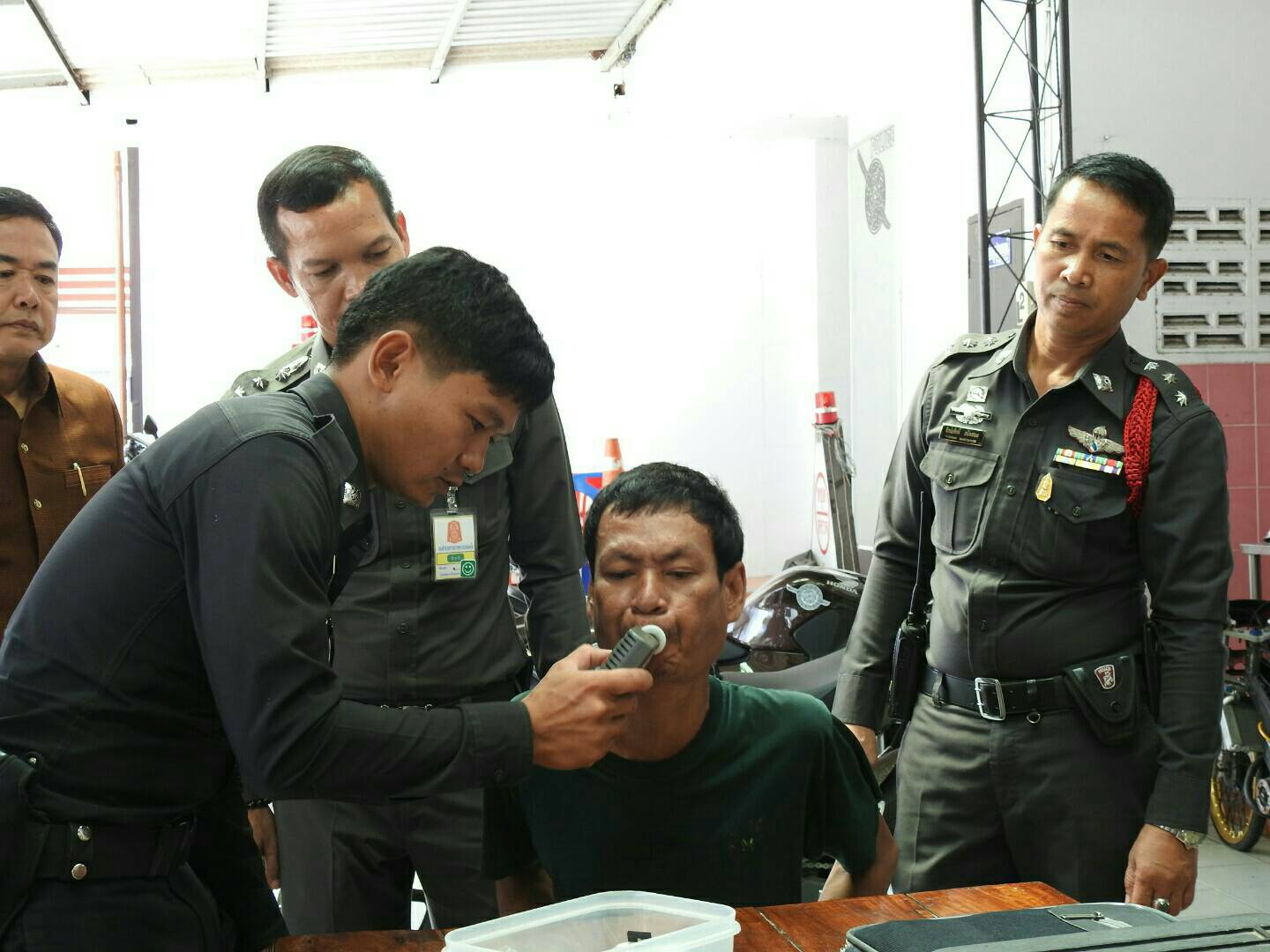 Uninformed Voters
Apart from encouraging people to vote, the government banned most forms of campaigning and public discussions about the charter. A number of voters in various locales said they felt left in the dark.
East of Bangkok in Prachinburi, turnout was relatively low by noon, with one polling center reporting only 15 percent of voters by that time. Another station not far away reported 50 percent of voters had shown up.
Supachai Ungprasert, a Prachinburi shop owner at the 304 Industrial Park, complained the government's information about the referendum was very limited.
"So I read the newspaper and internet for additional information," the 55-year-old said. "The government only told their people to go vote, but they didn't give many details about it."
Supachai said whatever the outcome is, he will accept it.
"What's important is that we come out to vote," he said. "It's the first time we have had the right to vote in several years."
Weerasak Khongkum, 57, said outside an Ayutthaya polling station that he was eager to vote after hearing about the referendum from news programs and documents mailed to his home.
"I follow it closely and know about the pros and cons of the draft," he said. "People in my neighborhood are all going to vote today. But I think the government should have promoted it more than this."
However Weerasak said he did not understand the ballot's second, confusingly worded question that would lead to a Senate almost entirely of junta appointees being able to select an unelected prime minister.
"There are still some things that I didn't understand," he said.
In Bangkok, several voters said they were determined to vote despite the lack of information provided by elections officials.
"I don't know much about the draft, as I haven't got a copy," said a middle-aged man who declined to give his name. "I gather information from television programs and news. I had hoped they would provide more information to people."
Others relied on what their friends told them.
"I haven't read the draft but my friend sent me information from websites," said Piyanan Thaveekittikul, 36. "My friend told me that the draft forbids foreigners from buying land in our country and also has strict measures to scrutinze politicians. So, I think there are more pros than cons."
Prachinburi polling station director Weerapan Konman said most voters are high school and college students. Weerapan said many residents lacked knowledge of the process and whether they should vote yes or no.
"A few seniors approached me and asked which choice they should go for," Weerapan said. "So I think the public information did not work that well."
Reporting: Sasiwan Mokkhasen, Chayanit Itthipongmaetee, Kaewta Ketbungkan, Teeranai Charuvastra, Pravit Rojanaphruk