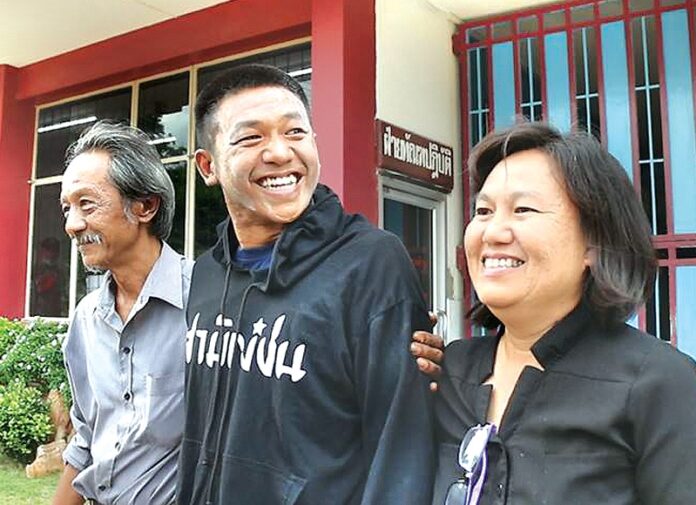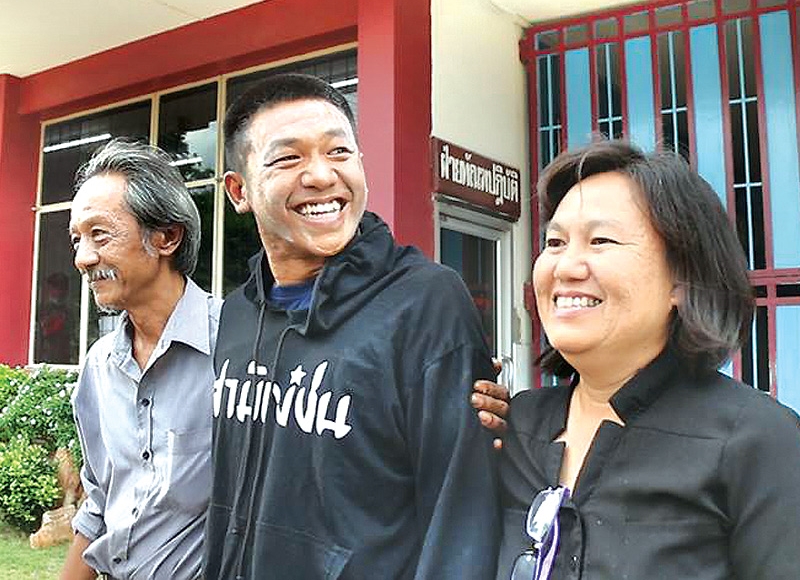 KHON KAEN — A Khon Kaen appeals court Friday dismissed a request to free activist Jatupat "Pai" Boonpattararaksa on bail.
Jatupat, a community rights and democracy activist who has campaigned against military rule, has been held in prison since December for sharing a BBC Thai biography of King Rama X the authorities deemed offensive to the monarchy. His was briefly released on bail only to have it revoked Dec. 22 for complaining about its cost.
Jatupat's lawyers had appealed, but the upper court today affirmed the lower court's ruling.
Defense lawyers said they will offer a higher bond when they seek bail again in the coming days.
Jatupat was arrested Dec. 3 for sharing on Facebook the BBC Thai article, which was published after King Vajiralongkorn ascended to the throne. He was later charged with defaming the monarchy, a crime known as lese majeste which is punishable by up to 15 years in prison.
After Jatupat was freed the next day, police asked the court to revoke his bail because he complained online about the large bond – 400,000 baht – required by the court. Investigators said his remarks mocked the justice system and instigated unrest.
Related stories: