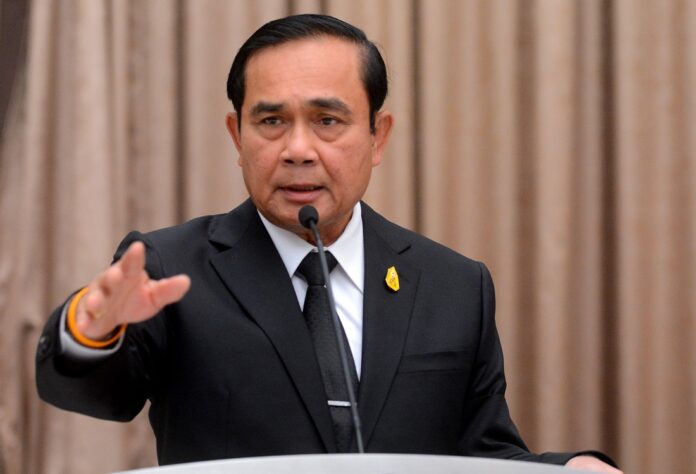 BANGKOK — Junta chairman Prayuth Chan-ocha repeated on Tuesday that his goals for national reconciliation do not include amnesty to those facing legal action for previous cycles of political unrest.
His comments came after a senior member of the junta-appointed reform council advised the regime to work toward reconciliation by taking a cue from a landmark policy that ended a communist insurgency in the 1980s by offering amnesty to the rebels and their supporters. Prayuth said the idea is anachronistic.
"The cases of the present time are different," Gen. Prayuth said. "And we are not divided on ideologies. Today, it is about how to move the country forward with the existing mechanisms."
Read: Reconciliation Sounds Good, Thai Politicos Say, But What Does it Mean?
His deputy, Prawit Wongsuwan, gave the same response to the suggestion.
"We want to make people understand [each other] and coexist peacefully," Gen. Prawit said. "But we will not issue laws that will save criminals from taking responsibility. We will not adopt the idea of 'national development' from back then. We won't do that."
Known as Order 66/23, the directive was issued in 1980 by the government of Prem Tinsulanonda in a bid to undermine the communist guerrillas by calling for economic and justice reforms. A key part of the policy was offering amnesty to insurgent fighters who agreed to lay down their arms and become "people who work for national development."
Seri Suwanphanon, chairman of a committee on political affairs at the junta-appointed National Reform Steering Assembly, told reporters Monday that the government should learn from Order 66/23 in its quest for reconciliation.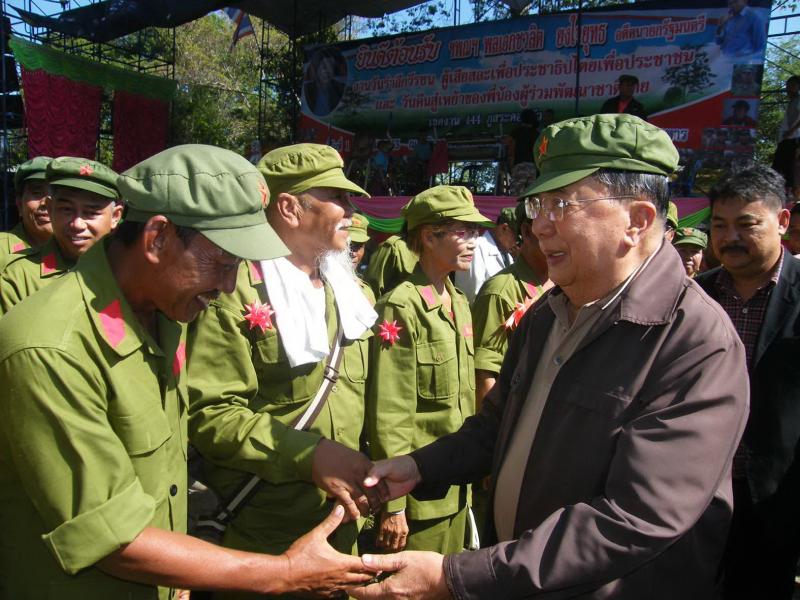 Gen. Prayuth last week set up a committee to work toward reconciliation, but there's no solid plan on how to achieve that so far.
Seri's comment sparked speculation that he was suggesting a plan of amnesty for the reconciliation effort. Hundreds of people, including politicians, activists and ordinary civilians, from both Redshirt and Yellowshirt sides of the political rift, have been either convicted or charged with criminal offenses related to bouts of unrest that took place in the last decade.
Some political leaders have already declared they would oppose any plan for blanket pardons.
Speaking by telephone on Wednesday, Seri said he was merely proposing key features in Order 66/23 like justice and equality, and not amnesty.
"We [the committee] have already made clear we do not support amnesty," Seri said.
He also said his advice about learning from Order 66/23 is just that: advice, and the government is by no means required to heed it.
Related stories:
Reconciliation is Junta's Desired Legacy, Activists Say
Junta Opens Public Relations Center for Reconciliation in Chiang Rai
US: Coup Will Not Lead To Reconciliation That Thailand Needs