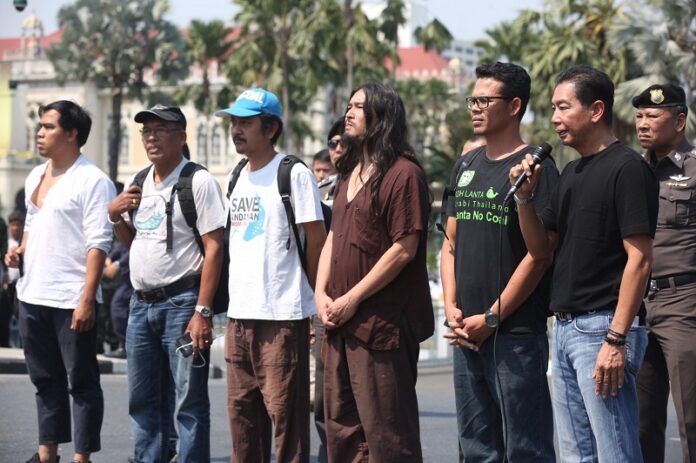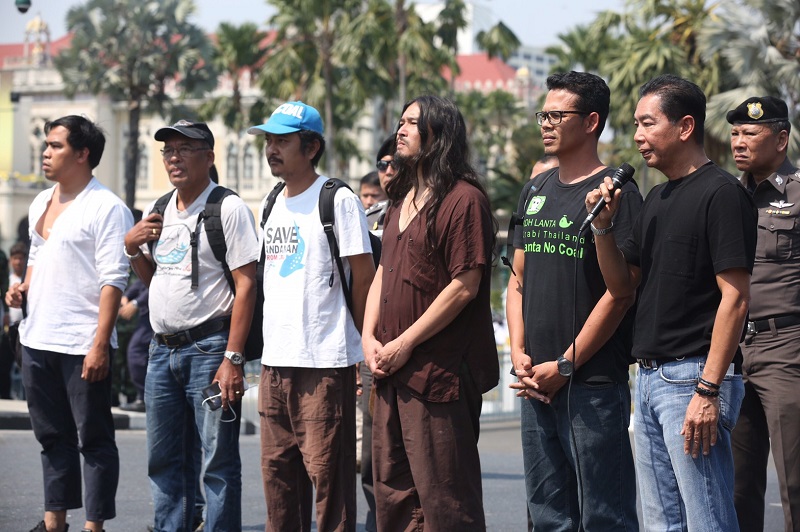 Update: The military government Monday evening made public documents showing it scrapped the original project review as promised and will conduct a new, more inclusive impact assessment.
KRABI — Environmental activists in Krabi plan to resume their protest in Bangkok if the military government breaks its promise to scrap the review process for a coal plant near their idyllic beaches.
A week after returning home confident in victory, the group Save Andaman from Coal said Monday it had yet to see the government's make good on its promise to restart the approval process, a promise the government says was open to interpretation.
The group is now demanding that a written order be issued by Tuesday scrapping the project's original environmental impact report.
"If the government still refuses to express its sincerity, the Save Andaman from Coal network will return to protest," it said in a statement. "As we told the commander of the 1st Army Area during negotiations, if the government does not keep its promise, he will have to pay our travel costs to come back."
Read: Anti-Coal Activists Return to Krabi Confident of Victory
A three-day protest in front of the Government House ended Feb. 19 after activist leaders were released after being held overnight. A deal was struck for the hundreds of demonstrators to return home to Krabi province. In return, the government said it would throw out the original review that was its basis to move forward stalled plans to build the 800-megawatt plant.
The site for the plant is not far from the natural scenery that Krabi's tourism industry relies upon. Protesters said it was ill-advised and faulted the review for not taking their input. Members of the ruling junta have said it's the only way to meet the region's power needs.
Protest leader Prasitthichai Nunual said that if the assessment was done accurately and without interference, he's confident the plant would not be approved.
The group said Monday that agencies involved in the project were still revising the original study. Because their compromise was only formalized verbally by Prime Minister Prayuth Chan-ocha, it wants to see a written order to make it effective.
Government spokesman Sansern Kaewkamnerd said Tuesday that the Ministry of Energy had responded to the prime minister's promise to improve the review process by making it more inclusive.
He said the compromise might have had different interpretations, but the result would be the same.
Sansern said whether the government was "revising" the plan or "resetting" it to zero, as the activists insist, the meaning is the same.
Related stories:
Krabi Coal Plant Sent Back for Fresh Review
Anti-Coal Activists Return to Krabi Confident of Victory
Coal Plant Protest Leaders Arrested
Gov't Gives Green Light to Krabi Coal Plant, Activists Vow Resistance (Photos)