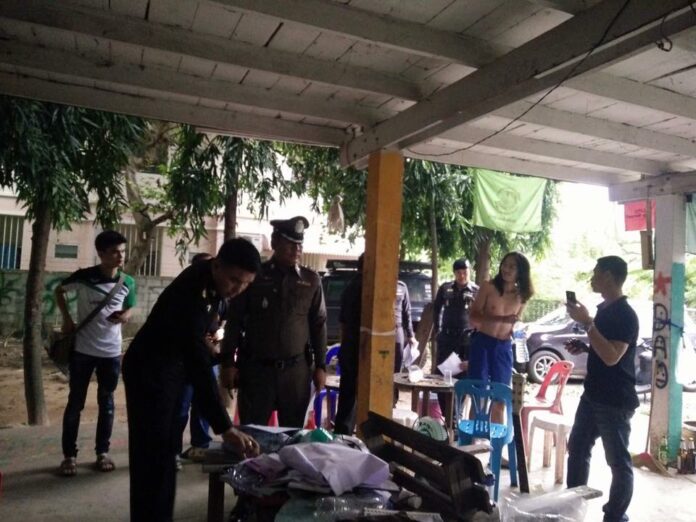 KHON KAEN — Members of a civil rights group in Khon Kaen province woke up Wednesday morning to find security forces searching their headquarters without a court warrant.
A group of uniformed soldiers and policemen showed up at the building – also used as a residence – at about 6am. While a junta spokesman said the regime did not order the raid on the Dao Din group, it coincided with junta chairman Prayuth Chan-ocha's trip to the northeastern province, which has long been a hotbed for anti-coup activities.
Dao Din activist Arkom Sributta said he and others were woken by the sound of "about 30" security officers entering their communal home. Arkom said he did not give consent to the search and repeatedly asked for a court warrant, but the officers declined.
"They kept evading our questions," Arkom said by phone.
In a live video of the incident, security officers were seen inspecting several pamphlets seized from the group and refusing to answer questions. After about an hour of confrontation, they left the residence without identifying themselves.
Junta spokesman Winthai Suvaree said the military government did not order the raid.
"It was not ordered by the central authorities," Col. Winthai said. "As far as I've seen from the news, it was an issue managed by regional security forces."
Arkom said Lt. Col. Phitakphon "Seh Pete" Chusri, an army officer responsible for sending one Dao Din member to jail on suspicion of royal defamation, was at the scene instructing the soldiers and policemen. Some were armed with handguns, he added.
The incident came the same day Prayuth visited Khon Kaen province – long known as base of Redshirt and anti-coup movements – to give public speeches and inspect several state agencies.
Two women seeking to petition Prayuth about their debt problems were also detained by police as they tried to enter the venue where he was giving a speech. Police took the two women, who remain unidentified, to a government complaint center and instructed them to file their petitions there.
According to Arkom, the raid followed an uptick in surveillance by the authorities. He said officials from the Internal Security Operation Command, a counter-insurgency force answering to Prayuth, phoned him and fellow activists yesterday to ask if they were planning to stage any protest during Prayuth's visit. He said no.
Police patrol cars also cruised past the Dao Din headquarters several times on Tuesday, and one police vehicle was parked at the entrance to their soi today, Arkom said.
"I expected that the authorities will keep their eyes on us, but I didn't think they would go as far as invading our home like this," the activist said.
Originally a land rights group that later took up pro-democracy activism in the wake of the 2014 military coup, Dao Din has made headlines for its defiance of the junta's ban on protests.
They are perhaps most famous for crashing Prayuth's speech in Khon Kaen in November 2014 and flashing the forbidden "three-finger salute," an anti-coup gesture Thai activists adopted from the Hunger Games film franchise.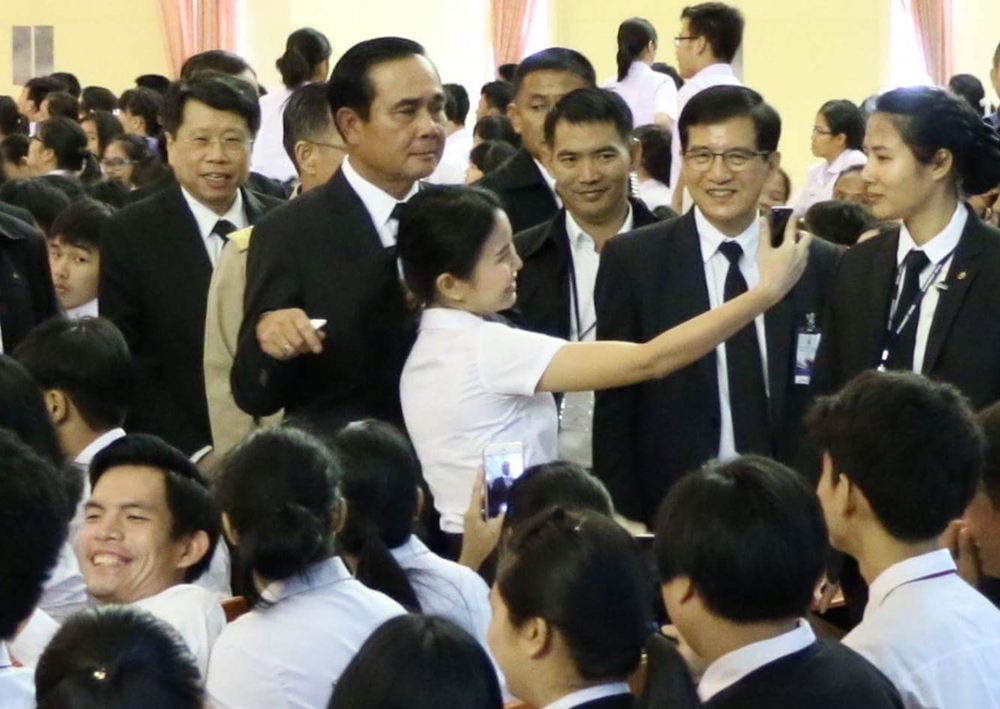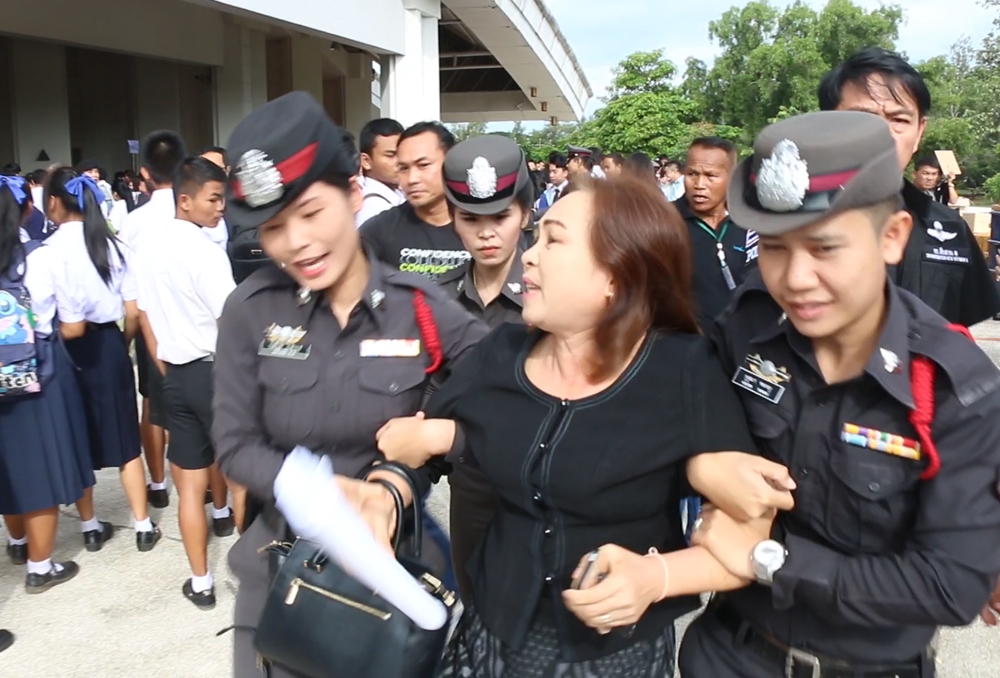 Correction: An earlier version of this story misstated when the group crashed a speech Prayuth was giving in Khon Kaen. It was November 2014, not 2015.
Related stories:
Prosecutors to Indict 'Pai Dao Din' Over BBC Thai Article