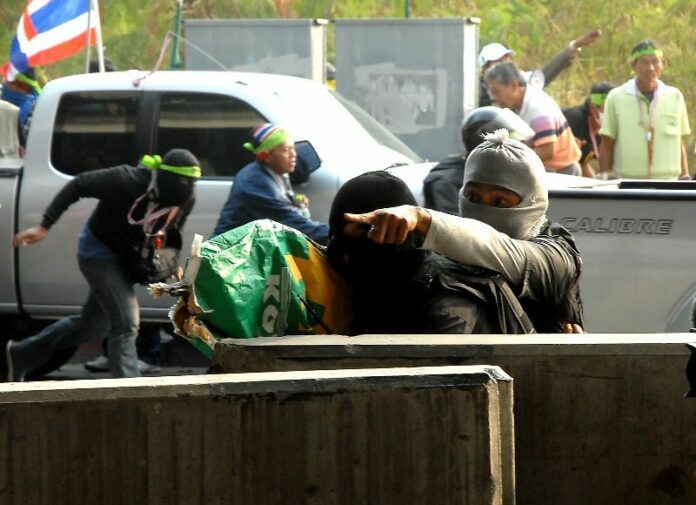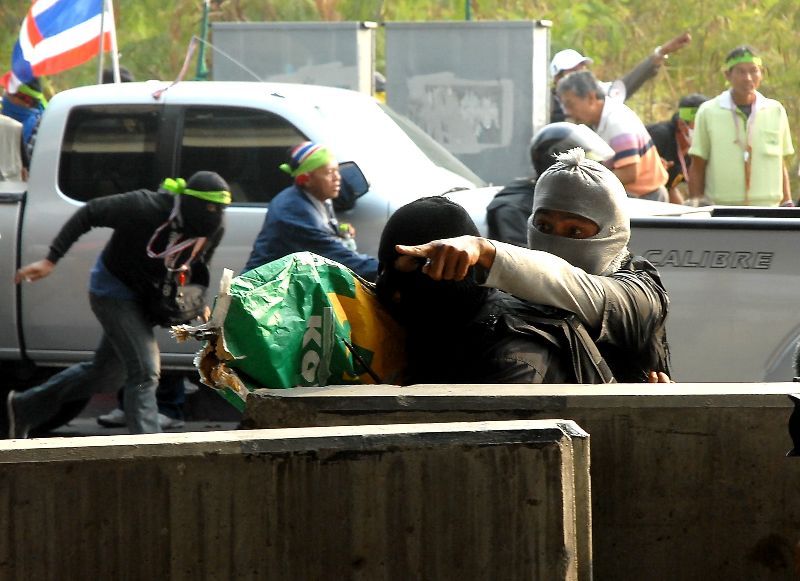 BANGKOK — The Court of Appeals on Tuesday overturned the conviction of a man convicted of opening fire during the 2014 political unrest, wounding four people.
Despite his confession and conviction in a lower court, the appeals court acquitted Vivat Yodprasit due to a lack of witnesses who could identify him as the man captured in security camera footage wearing a balaclava and shooting at rival protesters in the northern Bangkok district of Lak Si.
Read: 'Popcorn Gunman' Gets 37-Year Prison Sentence
The shooter concealed his rifle inside a large bag bearing the logo of a popcorn company, earning him the pseudonym "Popcorn Gunman."
Vivat's lawyer said in 2014 he was tortured by police into giving a false confession.
The shooting wounded four people, among them a 72-year-old man who was left permanently paralyzed. He died seven months after the incident.
Vivat was serving a 37-year jail term after the Criminal Court had found him guilty of murder, attempted murder and illegal possession of weapons in March last year.
The shooting took place as members of People's Committee for Absolute Democracy With the King as Head of State, or PCAD, marched to besiege the Lak Si District Office to prevent officials from distributing ballots in the area in February 2014.
It was one of many confrontations between groups who sought to block the election called by the government of then-Prime Minister Yingluck Shinawatra and pro-election supporters.
The PCAD successfully obstructed the election, the results of which were later voided, paving the way for military coup which ousted Yingluck in May 2014.
Vivat garnered support from the PCAD. Some of its members – sporting popcorn logo T-shirts –  staged a rally outside his prison cell as a show of solidarity after he was convicted and jailed last year.
The court said Vivat will remain in prison as the case will next go before the Supreme Court.
Related Stories:
PCAD Supporters Rally to Support Jailed Popcorn Gunman'
'Popcorn Gunman' Gets 37-Year Prison Sentence
Victim of Pre-Election Gunbattle Dies
'Popcorn Gunman' Claims He Was Tortured
'Popcorn Gunman' Linked To PCAD Guards Unit
Laksi Clash: 39 Shots Fired From Anti-Govt Position