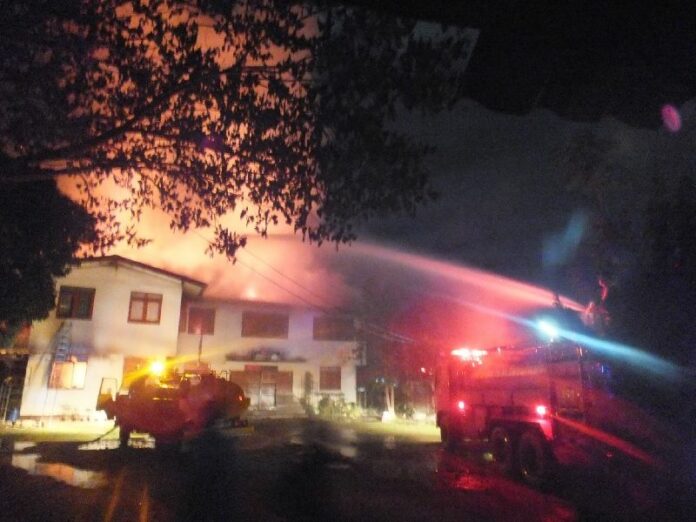 CHIANG RAI — At least 17 school girls died when a fire broke out in their dormitory in northern Thailand late Sunday night.
It took authorities around one hour to bring the blaze under control as flames spread through the 40-year-old, two-story building of private boarding school Pitakkiat Witthaya in Chiang Rai's Wiang Pa Pao district. A number of girls aged 5- to 12-years-old were sleeping inside at 11pm when the blaze began.
Police said as of late Monday morning 17 bodies have been found.
"Only three of the bodies found can be identified by their relatives right now," said police Capt. Kajonsak Pongthit.
Five girls were taken to hospital for treatment for burns and smoke inhalation.
"The cause [of the fire] cannot be confirmed at the moment," police Col. Prayad Singsin said Monday morning.
The majority of students are from poor families and receive sponsorship for their education from the school's foundation, school director Rewat Wassana said. Some of the students are from the Hmong ethnic minority.
The fire spread quickly through the building, which is made from a combination of wood and concrete. Bedding inside the dormitory helped feed the flames. No smoke detector was installed at the building, police said.
The school announced through its official Facebook page that it will remain closed for the rest of the week.
The dormitory Monday morning after the fire was extinguished. Photo: Wiang Pa Pao Police / Facebook