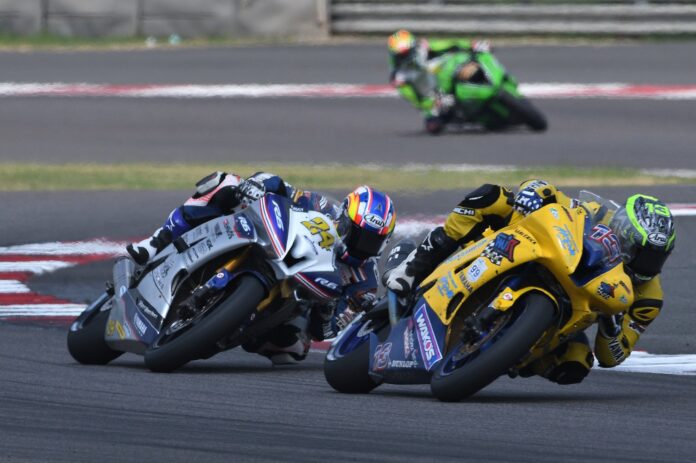 BURIRAM — Moto racers and their fans from various nations will flock to Isaan for the final round of the Asia Road Racing Championship 2016 on Dec. 3.
The upcoming two-day competition is the final round of the game after traveling to five different countries: Malaysia, Japan, Indonesia, India and back to Thailand. The competition comes in five classes: SuperSports 600cc, Asia Production 250cc, Underbone 130cc, Asia Dream Cup and Suzuki Asian Challenge.
Considered the Asian Games for motorcycle racing, the Asia Road Racing Championship began in 1996 not only to bring motorcycle champions onto the same platform, but also to provide a stepping stone for national champions.
A one-day pass runs between 100 baht to 1,000 baht, while two-day passes are 150 baht to 1,500 baht. Some discounts are available.
More information and tickets are available online.
The qualifying round starts at 8am on Saturday, Dec. 3, with the finals to follow the next day Dec. 4 at the Chang International Circuit in Buriram, about a six-hour drive or ride east of Bangkok by car or a bus from the Mo Chit 2 Station.