It would be easy to spend some time in Bangkok and think it's all bubble gum pop, Don Henley covers or Euro EDM. In fact, the city has an experimental electronic music scene that can be  traced back to the late '90s at a place in Chinatown called About Cafe, an art gallery that would host one-off music events.
There, across town from the sweaty dance floor workouts at Cafe Democ, musicians, producers and DJs would showcase their abstract sonic doodling – where the weirder was definitely the better.
"About Café was the birthplace of Thailand's experimental scene, but it was art before sounds; we were the right pieces that fit in their puzzle, though we weren't really the core elements," techno pioneer Ruttha Mai Rungsang, aka Nolens Volens, reminisced about the venue.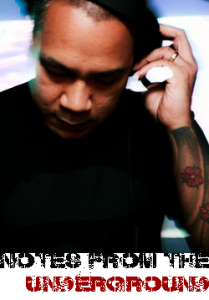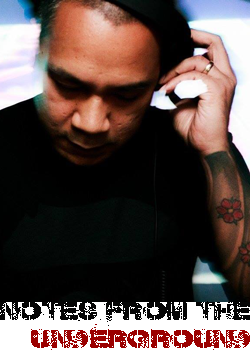 By experimental electronic music we're talking about the sonic exploration of electronically generated sound. Stuff like John Cage, Karlheinz Stockhausen and Brian Eno made since the mid-20th, exploring past the boundaries of traditional music.
Today the Bangkok scene maintains a small but dedicated following with a handful of fests and venues such as Jam on lower Sathorn, a haven for experimental music where Vietnamese and Thai experimental artists will host a workshop and play live Saturday.
Over the years a variety of talent has sprung up, but among the most notable producers has been Japanese-born Koichi Shimizu.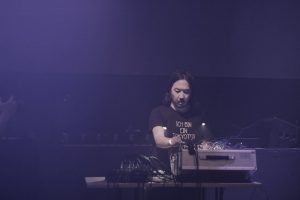 Koichi's life in Thailand also started just before the new millennium when he came to the kingdom searching for new inspiration. Falling in love with the country, he set up shop in Bangkok in 2003, from where he made a name locally and abroad and released his music to the world via labels Worm Interface and Revirth.
Success reached a new level when film director Pen-Ek Ratanaruang invited Koichi to sound design and score his films "Invisible waves," "Ploy," and "Nymph." That work brought him a best composer award at the Dubai International Film Festival in 2009.
Not bad for a guy who says it was his first foray into sound design. Spoken like a true sonic explorer, he explains he "didn't have a clear idea what sound design was, so I eventually came up with ideas through trial and error."
He said the noise-making scene in Bangkok hardly qualifies as such.
"It's still too small to call it a scene, but there certainly are some artists and organizers who have been doing this for many years, and I respect them," he told me over Facebook messenger from somewhere in Europe where he was touring. "The experimental music community is small everywhere, not only in Thailand."
Late last year he unleashed more of his genius in "Otolary," an 8-track album of "techno music with an experimental approach."
Leading the way for a new generation of experimental artists is Space 360, producer and head honcho at Delicate, which since 2007 has staged innovative events both in Bangkok and up in Chiang Mai. Space, aka Auttaratt "Benz" Photongnoppakun, will host his latest event "Terminated" alongside homie and renowned Vietnamese musician Tri Minh on Saturday at Jam.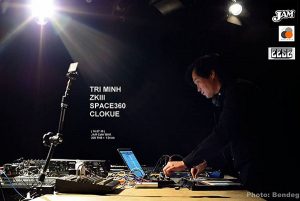 Known as one of Bangkok's exclusive havens for experimental music, the venue will shift into a classroom and performance space where both musicians will hold an electronic music workshop followed by live performances.
"The place is great for our events because the owner really understands what we do and what we try to push," explains the Spaceman. "I try to offer a little bit more than just another party. Educating people who are new to electronic music is equally important for building a stronger scene in Thailand."
The duo will show their technological bad-assery and teach other folks how to be badasses themselves starting at 5pm on Saturday at Jam. Door for Terminated is 200 baht.
Speaking of Jam, the uninitiated should be warned the venue is not a hi-so, chin-stroking artsy fartsy place where patrons are served champagne. On a busy night guests are lucky to find anywhere to sit on furniture that looks like it came from a yard sale. The entertainment happens on a tiny makeshift stage and the DJ booth is a wooden slab on top of two oil drums. DIY at its finest, punk rock to the fullest! The vibe is 100 percent underground at Jam.
Until next time, Dub be good to you.